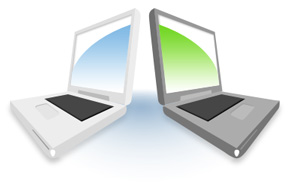 The purpose of the Faculty Laptop Program is to equip faculty with laptops for use in instruction. It is expected that faculty laptops will be replaced every 4 years. It is our intent to stay within a standard configuration as much as possible. The laptops are configured to meet the needs of most faculty.
Eligibility
Have never participated
Will use laptops in courses for academic year
Do not already have a UMass Dartmouth laptop that is less than 2 years old
By participating in this program, faculty agree to share their experiences utilizing classroom technology for improving teaching and learning.