Online & Continuing Education at UMass Dartmouth
What can I study online at UMass Dartmouth?
Now is a great time to finish your degree or start a new one.
Find the bachelor's, master's or certificate program that's right for you.
Earn 3 credits in 3 weeks
Join us for three weeks of intensive study. Lighten your spring schedule, catch up in your degree program, or explore a new interest.
Winter Session lets you focus on a single course while you earn 3 credits without the typical pressures of fall or spring semesters.
---
Register for an information session and Q&A with our Enrollment Specialists.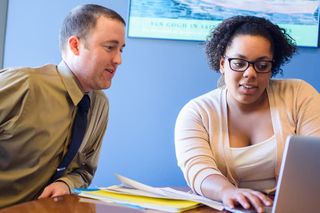 Can we help?
Personalized advising helps you meet your learning and career goals.
---