Online Home
What can I study online at UMass Dartmouth?
Now is a great time to finish your degree or start a new one.
Find the bachelor's, master's or certificate program that's right for you.
Online fall semester at UMass Dartmouth
Now is the time to start to earn your degree and expand your career opportunities.
Explore UMass Dartmouth's online degree programs, courses, and enrollment opportunities that provide the flexibility you need with the affordability of a state university.
---
Explore online degree programs and course offerings at UMass Dartmouth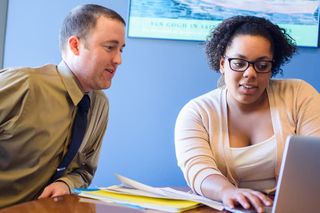 Can we help?
Personalized advising helps you meet your learning and career goals.
---