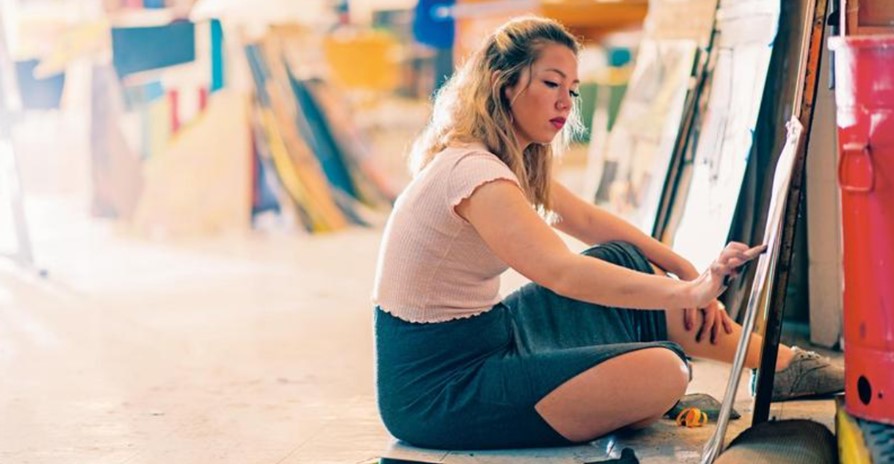 Please join the Honors College in welcoming the Class of 2024!
During the next four years our students will learn about and help address contemporary societal challenges from the perspective of their chosen discipline. These challenges may range from sustainability to equality and social justice. Through engaging with class material, developing discipline-specific expertise, and applying their skills in conducting individual scholarly pursuits, we have no doubt that Honors students will play an integral part in making the world a better place. Along the way, our students will have fun with like-minded peers, interact with the community, and hopefully develop life-long friendships.
Student News
Congratulations to Alejandra Ponce-Lopez for winning a CircleIn scholarship! CircleIn is an app that allows students to collaborate on classwork. Alejandra's use of CircleIn encouraged and facilitated the use of the app by other students.
Congratulations to Katelyn Cox and Catherine Pope who have been accepted as presenters for the 2021 Northeast Regional Honors Conference! Katelyn's poster presentation will address "College Students' Attitudes on Intent to Receive Influenza Vaccination." Catherine will be conducting a roundtable presentation entitled, "Decriminalization is Not Enough, Addiction as Mental Health."
Kudos to three of our students who published in the Fall 2020 (Vol. 2) edition of Illuminate, a journal for undergraduate scholarship:
Brianna Johnson (DSC '21): "Variation of Medicare Costs for Intracranial Hemorrhages and Cerebral Infarctions Across the United States." Brianna will also be presenting her research at the Boston Chapter of the ASA Student Research Symposium in Statistics and Data Science, November 2020.
Grant Mooney (PSC '20): "On Friends and Foes: Examining the Evolution of American White Supremacy Through Dystopian Literature"
Catherine Pope (PSY '21): "Instagram Use, Interest and Recognition of Images"
Madison Kusske (CJS '21) is interning at the Washington Center this semester.
Congratulations to Sophia Baxendale for being one of only a handful of students chosen for an Office of Undergraduate Research 2020 Summer Stipend award. Sophia is being supervised by Professor Robin Locke-Arkerson in the Psychology department on her study "Behavioral expression of anger in preschoolers."
Honors Faculty News
Congratulations to Professor Alex Menrisky on his study of how 1960s identity politics and psychoanalysis influenced modern environmentalism, Wild Abandon: American Literature and the Identity Politics of Ecology, forthcoming from Cambridge University Press in February 2021."