Contacts
Students can find the Honors Center in the Claire T. Carney Library, Suite 220. Students are welcome to visit and ask any questions about the Honors College.
Honors College Staff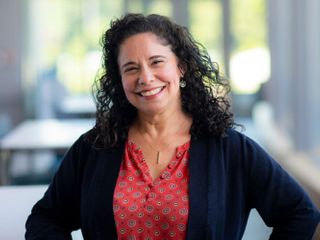 Dr. Shapiro's work has focused on the cognition underlying memory storage and retrieval in the classroom, laboratory and real world. She has examined the effect of the internet and classroom clickers on learning, the development of false memories and the organization of memory store. Her most recent research explores the personality characteristics and cognitive processes that underlie belief in conspiracy theories and misinformation. She seeks to uncover why it is that people who may use rigorous cognitive strategies in most areas of life employ more error-prone strategies when it comes to certain subjects (e.g., government or vaccines). Her work has been funded by the US Department of Education's IES program and the James S. McDonnell Foundation.
---
Dr. Ayotte is interested in the role of individual and interpersonal factors on health-related attitudes, behaviors, and outcomes through the lifespan. His work includes the examination of health behaviors in married couples, health-related outcomes in healthcare employees, independent living skills in younger and older adults, health-related decision making, and other related work. In his life outside of work, he loves to swim, bike, run, and hike with his wife and dog.
---
---
---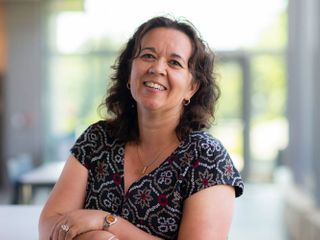 ---
Honors Council Leaders
Fiona Marques
President
Email: fmarques@umassd.edu
Leandro Neves
Vice President
Email: lneves1@umassd.edu
Isabella Gerardi
Secretary
Email: igerardi@umassd.edu
Nicholas Carvalho
Treasurer
Email: ncarvalho5@umassd.edu
Tracy Le
Community Service Director
Email: tle20@umassd.edu
Olivia Munyambu
DEI Representative
Email: omunyambu@umassd.edu
Aiden Allen
Events Coordinator
Email: aallen6@umassd.edu
Anya Wallace
Photographer
Email: awallace5@umassd.edu
Kailey Sousa
Social Media Director
Email: ksousa10@umassd.edu
Nicholas Boisvert & Mary Goodrow
Under-Class Representative
Email: nboisvert@umassd.edu & mgoodrow@umassd.edu
Kaitlin Aurelio & Daniela Sousa
Upper-Class Representative
Email: kaurelio@umassd.edu & dsousa6@umassd.edu
Honors Faculty
Eli
Evans
, PhD
he/him/his
Assistant Teaching Professor
English & Communication
Liberal Arts 216F
508-999-8274
Kristen
Sethares
, PhD
she/her/hers
Professor
College of Nursing & Health Sciences / Adult
Dion 308B
508-999-9148
Honors Curriculum Committee
Brian Ayotte
Chairperson
Honors Curriculum
Heloisa Alves
Full Time Lecturer
Psychology
Eli Evans
Full Time Lecturer
English & Communication
Tracie Ferreira
Associate Professor/Chairperson
Bioengineering
Laura Franz
Professor
Art & Design
Jeanne Girard
Part-time Lecturer
Management & Marketing
Kristen Sethares
Professor
College of Nursing & Health Sciences/Adult
Ronald Sherwin
Associate Professor/Chairperson
Music
Mark Silby
Associate Professor
Biology
Jay Zysk
Associate Professor
English & Communication
Fiona Marques
Curriculum Committee Student Representative
Class of 2025
Leandro Neves
Curriculum Committee Student Representative
Class of 2026
Honors Advisory Council
Heloisa Alves
Full Time Lecturer
Psychology
Paul Bacdayan
Associate Professor
Management & Marketing
Robert Darst
Associate Professor
Political Science
Eli Evans
Full Time Lecturer
English & Communication
Jessica Fernandes Gomes
Assistant Dean
College of Visual & Performing Arts
Tracie Ferreira
Associate Professor/Chairperson
Bioengineering
Laura Franz
Professor
Art & Design
Jeanne Girard
Part-time Lecturer
Management & Marketing
Mahzad Hojjat
Professor
Psychology
Pamela Karimi
Associate Professor
Art Education Art History & Media Studies
Jennifer Mulnix
Professor/Chairperson
Philosophy
Kristen Sethares
Professor
College of Nursing & Health Sciences/Adult
Michael Sheriff
Assistant Professor
Biology
Ronald Sherwin
Associate Professor/Chairperson
Music
Mark Silby
Associate Professor
Biology
Glaucia Silva
Professor
Portuguese
Steven White
Professor
Management & Marketing
Jay Zysk
Associate Professor
English & Communication
Fiona Marques
Advisory Council Student Representative
Class of 2025