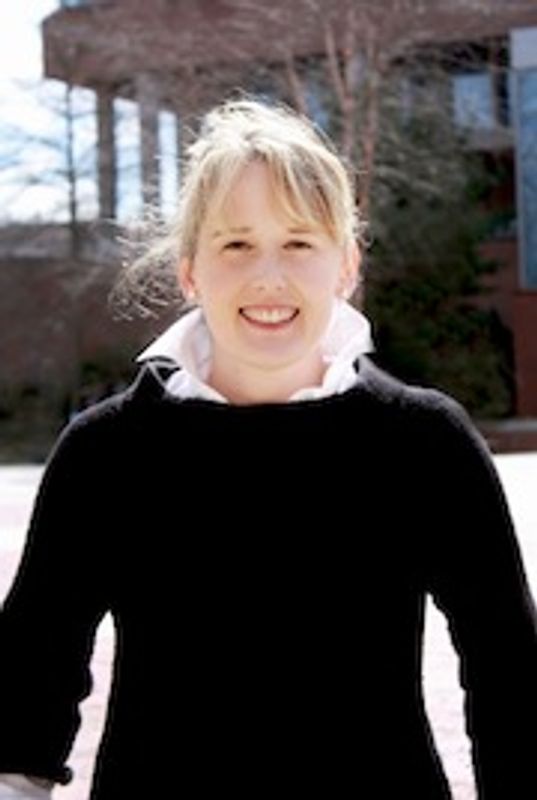 Associate Professor / Director of Teaching & Learning Methods
Law School / Faculty

508-985-1152
UMass School of Law 216
Education
| | | |
| --- | --- | --- |
| 2005 | University of North Carolina School of Law | JD |
| | | |
| --- | --- | --- |
| 2002 | Neag School of Education, UConn | MA |
| | | |
| --- | --- | --- |
| 1999 | University of Connecticut | BA |
Teaching
Academic Skills Lab
Property
Special Education Law
Higher Education Law
Teaching
Courses
A continuation of LAW 530, Property I
Legal issues surrounding public education at the primary and secondary levels. This course will examine the effect, on the public school system, of issues such as: race, religion, disabilities, finances, freedom of expression, vouchers, teachers' pay, and MCAS. The course will also emphasize dispute resolution opportunities under both Federal and Massachusetts Law.
Research
Research interests
Law school teaching methodology
Pedagogy of adult learning
Academic support for non-traditional populations
Select publications
Rebecca Flanagan (2018).
Better By Design: Implementing Meaningful Change for the Next Generation of Law Students
Maine Law Review

Rebecca Flanagan (2017).
Pre-competencies as Precursors: Enhanced Admission Criteria in the Age of Seat-Deposit Anxiety
Nevada Law Journal, 17

Rebecca Flanagan (2015).
Do Med Schools Do It Better?: Improving Law School Admissions by Adopting a Medical School Admissions Model
Duquesne Law Review, 75

Professional background
Rebecca received her JD from the University of North Carolina School of Law in 2005; she is licensed to practice law in New York. After law school, Rebecca became the Assistant Professor and Assistant Director of the Institute of Student and Graduate Academic Support at Whittier Law School in Costa Mesa, California and the Director of Academic Support Programs at Arizona State University-Sandra Day O'Connor College of Law in Tempe, Arizona. Most recently, she was Director of the Pre-Law Center at UConn and ran UConn Law School's academic success program.
Rebecca is the secretary of the Association of Academic Support Educators (AASE), and was previously a member of the executive board of the Association of American Law Schools Section on Academic Support, and a founding member and member of the executive board of the New England Consortium of Academic Support Professionals (NECASP).
Rebecca has been published in the book Reforming Legal Education: Law Schools at the Crossroads (IAP, 2011), The Learning Curve (the Journal of the ASP Section of AALS), the Washburn Law Journal (Winter 2008) and co-edits the Law School Academic Support Blog (a member of the Law School Professors Blog network) with Dr. Amy Jarmon.
She has presented at numerous conferences, including AALS, the Institute for Law Teaching and Learning Conference, LSAC New Professors Workshop and LSAC Bar Passage Workshop, and the inaugural Humanizing Legal Education Symposium.