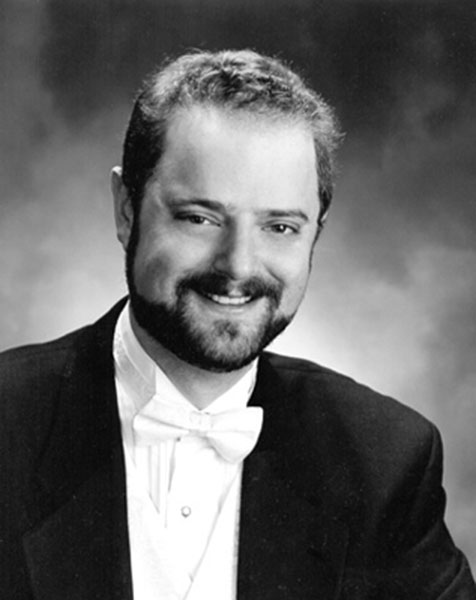 Edwin Milham
Part Time Lecturer
Music

508-999-8568
College of Visual & Performing Arts
---
Education
| | | |
| --- | --- | --- |
| 1997 | University of Massachusetts Lowell | M. Mus. Conducting Performance |
| | | |
| --- | --- | --- |
| 1997 | New England Conservatory of Music | M. Mus. Vocal Performance |
| | | |
| --- | --- | --- |
| 1991 | University of Massachusetts Lowell | B. Mus. Vocal Performance |
Teaching
History of Popular Music
Voice
General Academic Studies
Teaching
Online and Continuing Education Courses
Examination of multicultural sources of popular music. As an overview for non-music majors, the course is intended to broaden students' socio-cultural perspectives through text-related lectures, listening to recordings, and viewing documentary videos. The diversity of American popular music offers a direct reflection of, and at times a focus for, many factors in identifying and appreciating subcultures of age, ethnicity, gender, race, region, and religion.
Register for this course.
BIOGRAPHY
Vocalist and conductor, Ed Milham currently serves on the faculties of Bridgewater State University and the University of Massachusetts, Dartmouth, teaching various general studies courses, voice class and studio voice.
An active concertizer, he has performed as a vocalist with LiveARTS, the Franklin Performing Arts Company, the Lowell Opera Company, the Merrimack Valley Broadway Ensemble, the Savoyard Light Opera Company, the Newport Music Festival and the Boston Philharmonic Orchestra. As a conductor, he has served as the director of Swanhurst Chorus in Newport, Rhode Island, and interim director of the Bridgewater State University Alumni Choir, has worked as music director in several area churches, and has taught conducting clinics for the Unitarian Universalist Musicians Network. He has toured in Russia and Eastern Europe, and Scotland and England.
In addition to his vocal and conducting activities, Mr. Milham is a multi-instrumentalist, composer and arranger. He plays bass in The Strattones, a South County, Rhode Island-based rock and roll band. A dedicated computer geek, he serves as Technology Consultant and Coordinator of Social Media Activities for the Bridgewater State University Music Department. He also does extensive work in the field of graphic design and digital printing.
External links