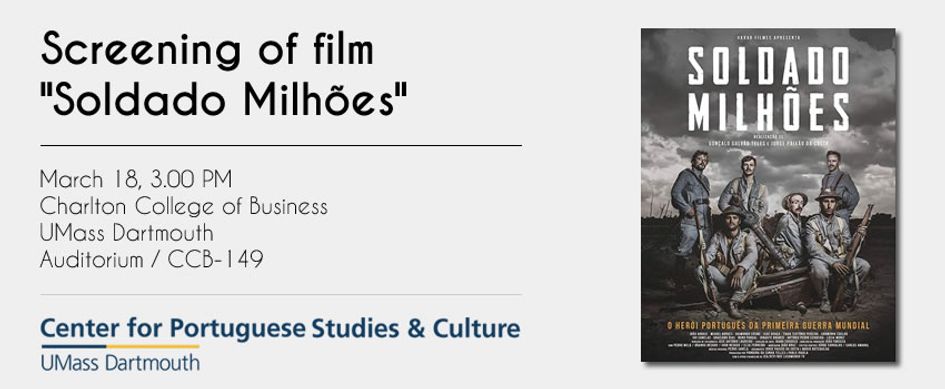 The Arte Institute is pleased to present the movie "Soldado Milhões" with the presence of the actor Ivo Canelas at UMass, on March 18, 3.00 pm.
March 18, 3.00 PM
Charlton College of Business
UMass Dartmouth
Auditorium / CCB-149

Synopsis |
A Portuguese soldier, who got stranded from his team during the La Lys battle, struggles by himself through dozens of German offensives so he can guarantee the safety of his companions.
The movie will be followed by a Q&A with the actor Ivo Canelas.
Support |
Portuguese Consulate in New Bedford
New Bedford Free Public Library
Umass Dartmouth - Center for Portuguese Studies and Culture
---
Soldado Milhões Trailer (with english subtitles)