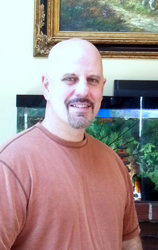 I am a Senior Medical Scientific Manager for Allergan. In my capacity I am a liaison between the company and the scientific and medical community.
On UMass Dartmouth Chemistry...
The small class size at UMassD (SMU in my time) meant that the chemistry students really got an opportunity to get to know and work with their professors to an extent that is not possible at larger universities.
On the preparation that UMassD Chem provided...
UMassD was the perfect stepping stone for me as it provided the foundation for my scientific knowledge and skills that I still benefit from today