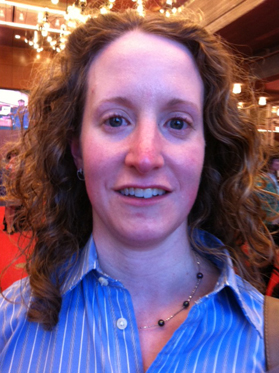 I am the Technical Development Manager for Nye Lubricants where I am responsible for developing new synthetic oil or grease formulations for new customer applicaitons, testing new raw materials/additive chemistries, developing next generation product lines, and supporting production and quality programs. Nye manufactures and develops custom synthetic lubricants for a vast number of industries ranging from aerospace, automotive, office automation, photonics, and sports/recreation. We specialize in lubricants for "delicate machinery" and develop products to meet our customer's special needs. Nye has 28 channel partners on 6 continents.
On UMass Dartmouth Chemistry...
What I liked best about the UMassD chemistry program was the small class sizes and the accessibility of the professors. They really took a genuine interest in their students and were always available if you needed extra help.
On the preparation that UMassD Chem provided...
I did a 2.5 year internship at Titleist working in their analytical lab while I was a chemistry major and that gave me a very good insight into what it was like to work out in an industry lab environment. I also gained valuable experience working with several pieces of analytical equipment at my internship as well as the university which made big difference when I started working. Already knowing how to use equipment and interpret data was a huge advantage that I had over other newly graduated chemistry majors.
I also have to say that having been a manager for 5 years, I have interviewed several candidates from other programs and the students coming out of UMassD are very well prepared in comparison. I have hired 3 UMassD chemistry graduates over the years and all make significant contributions to our R&D efforts.