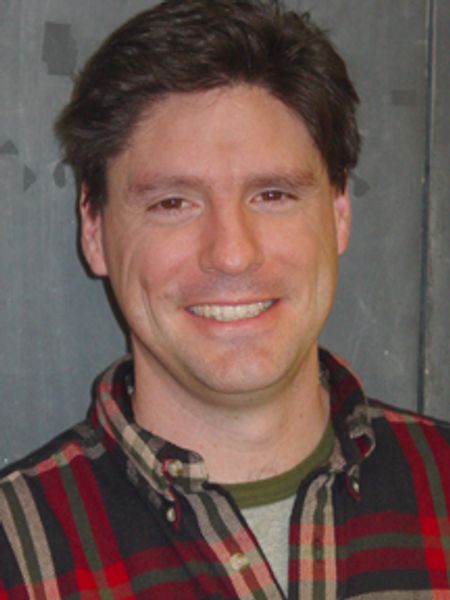 Diego Bernal
Professor
Biology

508-999-8307
508-999-8196
Violette Research 116
Education
| | | |
| --- | --- | --- |
| 2002 | Scripps Institution of Oceanography, University of California San Diego | PhD Marine Biology |
| | | |
| --- | --- | --- |
| 2000 | Scripps Institution of Oceanography, University of California San Diego | MS Marine Biology |
| | | |
| --- | --- | --- |
| 1995 | Universidad Autonoma de Baja California | BS Biological Oceanography |
Teaching
Animal Diversity
Animal Physiology
Biology of Sharks
Environmental Physiology of Marine Organisms
Teaching
Programs
Teaching
Courses
Students with senior standing (or others with consent of the instructor) report on and discuss current biological problems as presented in principle journals, abstracts and reviews. The work of each seminar is usually built upon a single unifying content area.
Research
Research Activities
Muscle performance studies in fish
Stress response in captured fish
Pelagic fish cardiac performance
Thermal ecology of fish
Movement patterns of fish
Research
Research Awards
$199,995.00 Post-Release Mortality in Recreationally-Caught Shortfin Mako Sharks: Understanding the Effects of Capture, Handling Techniques, and Retained Gear
Research
Research Interests
Fish biology
Comparative physiology of fishes
Comparison of the morphological, physiological, and biochemical specializations of high-performance fishes
Fish response to angling-induced stress
Disruption to homeostasis in fish
Select publications
Eddy, C., Pitt, J., Oliveira, K., Morris, J.A., Potts, J. and Bernal, D. (2019).
The Life History Characteristics of Invasive Lionfish (Pterois volitans and P. miles) in Bermuda
Environmental Biology of Fishes

Queiroz, N., et al (2019).
Global spatial risk assessment of sharks under the footprint of fisheries
Nature

Shadwick, R.E., Bernal, D., Bushnell, P.G. and Steffensen, J.F. (2018).
Blood pressure in the Greenland Shark as estimated from ventral aortic elasticity
J. Exp. Biol., 221, 186957.