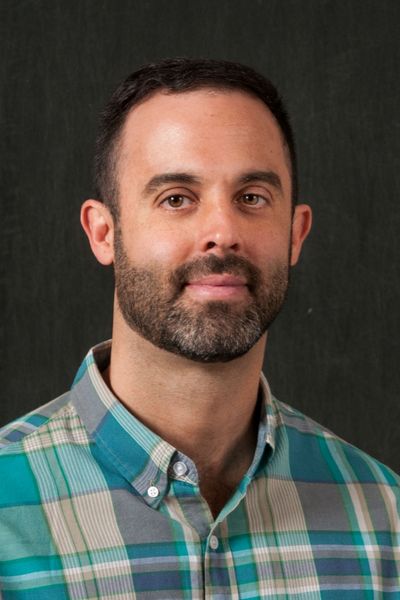 Nicholas Santavicca
Associate Professor / Director, American Language and Cultural Institute
English & Communication

508-999-9271
Liberal Arts 308
Education
| | | |
| --- | --- | --- |
| 2014 | Texas Tech University | PhD |
| | | |
| --- | --- | --- |
| 2007 | University of Cincinnati | MEd |
| | | |
| --- | --- | --- |
| 2001 | University of Kentucky | BA |
Teaching
ESL/Multilingual Education
Bilingual/Dual Education
International Student Education
Queer/Diversity Studies
Teaching
Programs
Teaching
Online and Continuing Education Courses
Application of linguistic theories and concepts related to language acquisition. Topics include but not limited to theories of second-language teaching and approaches to academic language development with emphasis on a sociocultural approach to issues related to learning and literacy in preK-12 settings.
Register for this course.
Theory and practice of teaching secondary English in its three dominant areas of reading, writing, and rhetorical analysis of literary works. Special focus will be upon how students acquire language and theoretical skills within the complex milieu of classrooms and how teachers can enhance that learning by translating sound theory into a broad range of learning activities and classroom strategies. This course is required for certification in secondary English teaching in the Commonwealth of Massachusetts.
Register for this course.
This course introduces and assesses the Sheltered English Immersion (SEI) Standards required for by the SEI Endorsement for teacher licensure in Massachusetts. The course provides prospective teachers with theoretical, cultural, political, linguistic, and instructional tools to promote the academic and language development of English language learners. Topics will include federal and state laws/regulations related to ELL students; cultural considerations in the classroom; student and family diversity; theories about second language acquisition; basic structures and functions of language, SEI program principles and typologies, oral and written academic language development; instructional practices for different levels of learners across the content areas; differentiating for learning needs, collaboration with other professionals, families, and communities. To help you see SEI strategies in practice, you will complete a Prepracticum experience in an ELL classroom. Twenty (20) ESE mandated, pre-practicum hours are required for this course; observations sites will be arranged by CVPA faculty with discussion prompts provided by course instructor.
Register for this course.
Lecture based course through the application of theory. This course prepares candidates to integrate literacy and sociolinguistics across instructional contexts to support understandings, construction, and development of the English language. This course highlights facilitation, mediation and intervention in the development of English as a second, foreign or other language through instruction across myriad educational contexts including, but not limited to: very young learners, K-12, adult, mixed level, nationally and abroad, in formal and informal, and private and public schools. The course foregrounds the connection between language, literacy, and sociolinguistics as a vehicle for developing and articulating one's personal praxis in TESOL.
Register for this course.
Research
Research interests
Language & culture acquisition and methods
Language assessment/curriculum design
Diversity issues in education & communication
Nicholas Santavicca (PhD in ESL/Bilingual Education, Texas Tech University) is an Associate Professor of English & Communication at the University of Massachusetts Dartmouth, USA, and the founding Director of the American Language & Cultures Institute at UMassD. He has taught language education courses for more than 15 years. He has held teaching and administrative positions in both K-12 and higher educational settings in the United States and abroad (from China to Spain). His current research reimagines assessment practices, curriculum design, and school policy(s) for multilingual/multicultural students, and international students from k-12 through higher education.