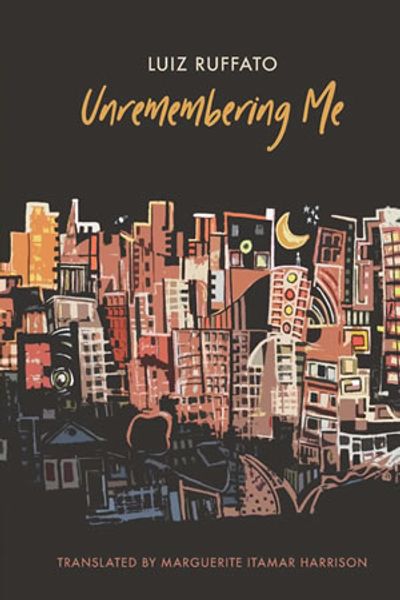 The Center for Portuguese Studies and Culture/Tagus Press Announces a Book Launch and Lecture by award-winning author Luiz Ruffato.
The Book
Unremembering Me by Luiz Ruffato
Translated by Marguerite I. Harrison
(Tagus Press, 2018).
The Lecture
"The Poor and the Invisible in Brazilian Literature"
Luiz Ruffato.
October 22. 2018, 5-7 PM.
Liberal Arts 397D, UMass Dartmouth
Sponsored by the Center for Portuguese Studies and Culture/Tagus Press and the Department of Portuguese at UMass Dartmouth.
Unremembering Me captures the vast scope of Brazil's human registers. It expresses landscapes, thoughts, dialogues, emotions, memories, aspirations, injustices, regrets, and belonging and unbelonging on equal footing. Through a series of letters that the protagonist, Célio, writes to his mother, the novel makes poignant associations between working-class family life and broader sociopolitical and historical perspectives. Célio communicates details about his work, living situation, and concerns for family members back home. The letters also take on a larger dimension, as they convey political unrest during the military dictatorship, and Célio' s increasing engagement as a union organizer: Unremembering Me concludes on the eve of the mid-1970s historic stakes by industrial workers that were pivotal to Brazil's return to democracy and the birth of the Workers Party (PT).
The lecture: The middle and upper-middle classes, as well as the lumpenproletariat (the very poor), have been well represented in Brazilian art and literature. Curiously enough, though, the lower middle class has been relegated to an overwhelming invisibility. It was with the purpose of helping to fill this gap that Ruffato embarked on a literary career, which currently includes six novels, a book of short stories, and a volume of crónicas.
Open and free to all! Refreshments will be served.
Please use parking lot 1.
For more information, contact Prof. Dario Borim.