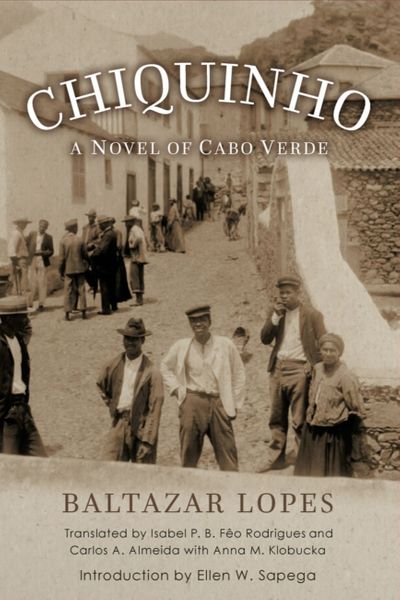 The Center for Portuguese Studies and Culture/Tagus Press announces the roundtable discussion of Chiquinho: A Novel of Cabo Verde.
The Book
Chiquinho: A Novel of Cabo Verde
Baltazar Lopes
Translated by Isabel P. B. Fêo Rodrigues and Carlos A. Almeida with Anna M. Klobucka
Introduction by Ellen W. Sapega
Date: March 1, 2019, 3:00 pm to 5:00 pm
Place: UMass Dartmouth - Claire T. Carney Library - Grand Reading Room (map).
Participants:
Hermínio Moniz, Consul General of Cape Verde
Ellen W. Sapega, University of Wisconsin
João Rosa, Bridgewater State University
Carlos Almeida, Bristol CC / UMass Dartmouth
Isabel Rodrigues, UMass Dartmouth
Ricardo Rosa, UMass Dartmouth
Junior Bettencourt, Cape Verdean Student Association, UMass Dartmouth
Refreshments will be served. Please use Parking Lot 13.
RSVP to cbordas@umassd.edu - (508) 999 8255
---
About the book
Originally published in Portuguese in 1947, Baltazar Lopes's Chiquinho offers a rich and compelling exploration of Cabo Verde's unique identity. Tracing the arc of its young protagonist's life as he approaches adulthood, the novel follows Chiquinho as he leaves his village, journeys to São Vicente Island to further his education, returns home as drought and famine strike the archipelago, and makes the difficult decision to join his father in New Bedford, Massachusetts. Reflecting the challenges faced by the Creole intellectuals of the so-­called Claridade generation, this long-­overdue English translation of Chiquinho is sure to appeal to academic audiences as well as the general reader.
"In this founding text of Cabo Verdean fiction, Baltasar Lopes explores the multiple contradictions faced by the archipelago's inhabitants in the early decades of the twentieth century. Like the morna, whose haunting melodies and lyrics evoke a silent, melancholy revolt, Chiquinho lays bare colonial Cabo Verde's geographic and economic precarity."—Ellen W. Sapega, author of Consensus and Debate in Salazar's Portugal: Visual and Literary Negotiations of the National Text, 1933-1948
Author, Translators, and Contributors

Baltazar Lopes (1907–1989) was a poet, novelist, short story writer, and linguist who helped shape modern Cabo Verdean fiction.
Ellen W. Sapega is a professor in the Department of Spanish & Portuguese at the University of Wisconsin–Madison.
Isabel P. B. Fêo Rodrigues is associate professor of anthropology at the University of Massachusetts Dartmouth.
Carlos A. Almeida is associate professor of Portuguese and the director of LusoCentro at Bristol Community College.
Anna M. Klobucka is professor of Portuguese and women's and gender studies at the University of Massachusetts Dartmouth.
More Information/Buy the Book

University of Massachusetts Press - https://www.umass.edu/umpress/title/chiquinho