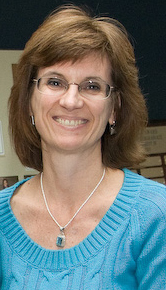 After graduating from UMassD, I completed my PhD and postdoctoral study at Brown University. I returned to UMass Dartmouth, where I am now an Associate Professor of Chemistry. I teach organic and natural products chemistry and direct the UMass Cranberry Health Research Center. My research group studies compounds in cranberries with anti-cancer, antioxidant and antimicrobial properties.
On UMass Dartmouth Chemistry...
I really liked that UMassD offerred small classes taught by dedicated professors, with a solid laboratory-based curriculum that emphasized hands-on learning.
On the preparation that UMassD Chem provided...
The laboratory skills we acquired at UMassD were invaluable. This made it easy to transition into a graduate-level research laboratory, because I felt very comfortable doing experimental work and wasn't afraid to learn and apply new techniques. I was able to transfer these skills across several disciplines as I went from graduate school to post-doc to independent faculty researcher.