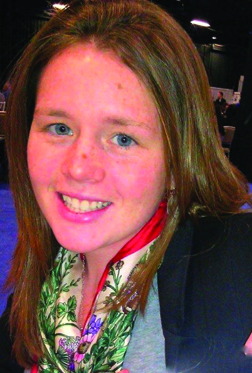 After graduating from UMassD in 2009, I went on to teach high school chemistry for three years, and I have recently moved to the west coast to open a vegan bakery. I am thankful for the wide knowledge base I received at UMassD that allowed me to seek out and understand scientific topics I wish to share with others, and for the excellent lab skills that were helpful in teaching and also in creating delicious baked goods.
On UMass Dartmouth Chemistry...
What I loved about UMassD was the small class sizes and welcoming staff members. Having the same small group of students in every one of your core classes created a family enviroment that provided a great support system for each other. This also gave you a chance to get to know the staff and professors who were always willing to take time to help or advise you.
On the preparation that UMassD Chem provided...
UMassD chemistry prepared me for my career by helping me to create excellent organization and time management skills, necessary for success in such a demanding major. It also created opportunities for you to work as a team and on your own through the laboratoty classes and research groups offered there. The work provided by professors taught you not only the steps for completing work, but inspired creative thinking and strong problem solving skills.