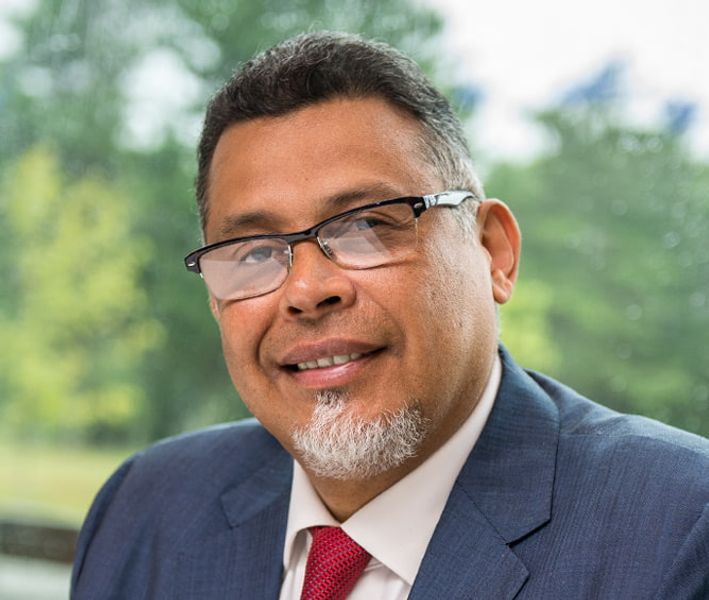 Carlos Benavides
Associate Professor / Chairperson
Global Languages and Cultures

Curriculum Vitae
508-910-6469
508-910-6646
Liberal Arts 354
Education
| | | |
| --- | --- | --- |
| 1986 | Universidad Nacional Autónoma de Honduras | B.A in Business Administration |
| | | |
| --- | --- | --- |
| 1993 | University of Texas at El Paso | M.A in Linguistics |
| | | |
| --- | --- | --- |
| 1999 | University of Iowa | PhD in Linguistics |
Teaching
Programs
Teaching
Online and Continuing Education Courses
Course delivered in Spanish. A critical examination of Spanish language and culture as a pragmatic system and the ways in which student pragmatic development can be enhanced through classroom language instruction and assessment. Topics include theories of second language pragmatic development, approaches to developmental pragmatics research, the development of pragmatics and grammar, differences in pragmatic production and pragmatic comprehension, the relationship between learner contexts and pragmatic development, and the social perceptions underlying participants' interpretation and performance of social acts. The course includes discussion of the Spanish pronominal and verbal systems as well as issues of morphology, semantics, lexicon and discourse as they apply to the teaching and assessment of classroom Spanish from a pragmatic perspective. Students are provided with opportunities to use inquiry skills in the development of both theoretical and applied content.
Research
Research interests
Hispanic linguistics
Morphology, lexical semantics
Voseo in Latin America
Corpus linguistics
Conceptual Structure
Select publications
See curriculum vitae for more publications
Carlos Benavides (2022).
Morphology Within the Parallel Architecture Framework
Isogloss: Journal of Romance Linguistics, 8, 1-87.

Carlos Benavides (2015).
Using a Corpus in a 300-level Spanish Grammar Course.
Foreign Language Annals , 48(2), 218-235.

Carlos Benavides (2014).
Lexicalization and Spanish Derivational Morphology
Research in Corpus Linguistics, 2, 1-14.

Carlos Benavides (2010).
El componente semántico Trayectoria y los verbos de movimiento en español."
Southwest Journal of Linguistics, 28(2), 67-82.

Dr. Carlos Benavides is Associate Professor of Spanish language, literature and linguistics at the University of Massachusetts Dartmouth.
He received his Ph.D. degree in Linguistics from the University of Iowa, Iowa City, and his M.A. also in Linguistics from the University of Texas at El Paso. He has a Licenciatura en Administración de Empresas (B.A. in Business Management) from the Universidad Nacional Autónoma de Honduras.
Dr. Benavides' research interests include Hispanic linguistics, semantics, morphology, and the importance of Conceptual Structure to linguistic analysis. His most recent research deals with how morphology fits within the overall language architecture. He has taught a wide range of Spanish language, culture, literature, and linguistics courses at the intermediate, advanced, and graduate levels. Dr. Benavides has consistently incorporated service learning projects in many of his courses, and is active in promoting the institutionalization of this teaching methodology at UMassD.
Dr. Benavides is a member of the Linguistic Society of America (LSA), the American Association of Teachers of Spanish and Portuguese (AATSP), and the American Council on the Teaching of Foreign Languages (ACTFL).