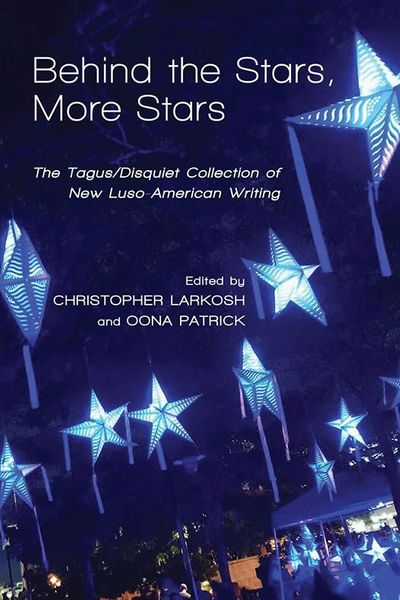 Behind the Stars, More Stars book launch (7:00 – 8:30pm) , hosted by the University of Massachusetts Press and the Center for Portuguese Studies and Culture / Tagus Press - UMass Dartmouth.
Date: April, 6th - 7:00 – 8:30pm
Venue: 8 Main Street, Amherst, Massachusetts 01002.
Join us for a group reading to celebrate the publication of "Behind the Stars, More Stars: The Tagus/Disquiet Collection of New Luso-American Writing," edited by Christopher Larkosh & Oona Patrick and published by Tagus Press.
The collection presents boundary-breaking prose especially from women, people of color, and LGBTQ writers in the Luso-American and Portuguese-American literary scene centered at the Disquiet Program in Lisbon and UMass Dartmouth.
Contributors Sarah Chaves, Jarita Davis, Hugo Dos Santos, and Maggie Felisberto, all with ties to either continental Portugal, the Azores, or Cape Verde, will read. Jeff Parker, Director of the UMass MFA Program and of the DISQUIET Intl. Literary program will introduce the readings, and Luso-American valley local Michael Medeiros will emcee the evening.
More info on the anthology available here: https://www.umass.edu/umpress/title/behind-stars-more-stars.