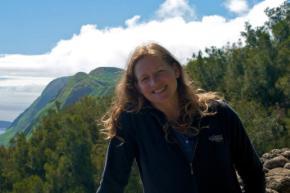 Jennifer Mulnix
Professor / Chairperson
Philosophy

508-910-6869
508-999-9217
Liberal Arts 355
Teaching
Programs
Teaching
Courses
Exploration of the relationship between scholarly inquiry and community. This course offers a multidisciplinary exploration of the interaction between individuals and communities, bringing in guest scholars from many fields of study to explore the relationship between community and diversity, the relationship between community ethical values and individual ethical values, and the individual responsibilities of scholars. A service-learning component provides a practical application of these issues.
Exploration of what it means to be human. This course will sample insights into ourselves from the unraveling of the human genome to the uncovering of the earliest evidence of distinctively human culture. Topics could include human consciousness, biomedical discoveries, defining human experiences, or the origins of human societies or belief sets. May be repeated with change of content.
Exploration of the nature of the good life. This course surveys historical and contemporary concepts of well-being as well as how these concepts relate to theories of happiness and theories of morality. The relationship between well-being and political and economic policy will also be examined from both a philosophical and scientific perspective.
Teaching
Online and Continuing Education Courses
An introduction to philosophy as the persistent and methodical attempt to think clearly about universal problems of human life, such as ways of knowing and studies in value.
Register for this course.
Exploration of historical and contemporary concepts of happiness, as well as causes of happiness. This course examines the nature of happiness, surveying philosophical perspectives on happiness, as well as the likely causes of happiness, utilizing current scientific studies on happiness to help inform the philosophical theories discussed. Insights from positive psychology may also be explored.
Register for this course.
Dr. Mulnix is a Professor of Philosophy, the Chair of the UMD Philosophy Department, and President of the American Association of Philosophy Teachers. Most of her current research focuses on happiness and well-being. She is also interested in Buddhism as well as theories of knowledge and the mind. Dr. Mulnix has two published books (co-authored with M.J. Mulnix of Salem State University): Happy Lives, Good Lives: A Philosophical Examination and Theories of Happiness: An Anthology from Broadview Press. She loves philosophy, comedy, watching movies and sports, playing tennis, watercolor painting, and traveling around the world.