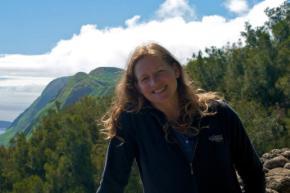 Jennifer Mulnix
Professor / Chairperson
Philosophy

508-910-6869
508-999-9217
Liberal Arts 355
Teaching
Programs
Teaching
Online and Continuing Education Courses
An introduction to philosophy as the persistent and methodical attempt to think clearly about universal problems of human life, such as ways of knowing and studies in value.
Register for this course.
Dr. Mulnix is a Professor of Philosophy, the Chair of the UMD Philosophy Department, and President of the American Association of Philosophy Teachers. Most of her current research focuses on happiness and well-being. She is also interested in Buddhism as well as theories of knowledge and the mind. Dr. Mulnix has two published books (co-authored with M.J. Mulnix of Salem State University): Happy Lives, Good Lives: A Philosophical Examination and Theories of Happiness: An Anthology from Broadview Press. She loves philosophy, comedy, watching movies and sports, playing tennis, watercolor painting, and traveling around the world.