Lew Kamm (Obituary)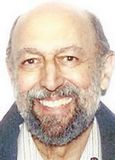 Lewis Kamm, 68, Chancellor Professor Emeritus of French literature and language at the University of Massachusetts Dartmouth, died peacefully on July 8, 2013 at his Tiverton home with his family by his side, after a courageous 3-year battle against a rare cancer. He was the beloved husband of Anne Marie (Larrivee) Kamm for 39 years.
Kamm was born in New York City and grew up in New Jersey. He received his Ph.D. from Brown University and then taught at UMD from 1971 to 2007. The recipient of eight national awards for his achievements in teaching and scholarship, he was widely admired as a Renaissance man and an inspiring teacher whose devotion to his students was matched by his diverse class offerings. Colleagues repeatedly called on him to offer courses in computer science, women's studies, education, and English. He was awarded numerous grants from the National Endowment for the Humanities to develop NEH Summer Seminars for high school teachers on literature, film, and art, and thus, he left his impact on school systems around the country. The university chose Dr. Kamm to head up the creation of its Master of Arts in Teaching Program, implemented in 1995, and of which he served as the director. He held many other leadership positions, including as Chairman of Foreign Literature and Languages, Director of the Humanities Program, President of the Faculty Senate, and Associate Dean of the College of Arts and Sciences. He was also a prolific author, with more than sixty scholarly publications to his name, and was on the editorial board of two professional journals at the time of his passing.
Kamm was a devoted father and grandfather whose biggest joys in life were sailing, skiing, and hiking National Park trails with his family, walking beaches with his Australian cattle dogs, Zoloft and Magnet, and playing for sixteen years in the RI Senior Softball League.
In addition to his wife, survivors include two sons, a brother, a grandson and great grandson, two brothers-in-law, a sister-in-law, and several nieces and nephews.