Team members
The team has extensive leadership experience, research training, nurse educator expertise, clinical experience, and simulation training. Each of the PIs have successfully administered numerous projects (e.g. team building, mentoring, IRB, budget), collaborated with researchers from other disciplines, and produced several peer-reviewed publications and presentations from each project. As a result of these previous experiences, they value the importance of honest communication, realistic deadlines and an adequate budget. The proposed project builds logically on their strengths as expert nurse educators, skilled researchers, effective leaders and productive team members.
Dr. Viveiros has extensive experience teaching with high fidelity simulations. She has expertise in simulation design, the capabilities of our simulation center, and experience with simulation measurement tools/resources. She has worked with multi-disciplinary simulation research teams to promote safety in the healthcare setting.
---
Professor McCurry is a board-certified adult and acute care nurse practitioner. She has held numerous leadership positions in the college and has training and expertise in nursing education, multivariate statistics, advanced practice nursing and OUD.
---
Dr. Schuler is a board-certified family nurse practitioner and nurse educator. She has experience teaching with simulation and research with undergraduate and graduate education. She has a program of research that focuses on understanding stigma and nursing in patients with OUD. She is actively practicing as a nurse practitioner working with patients with OUD.
---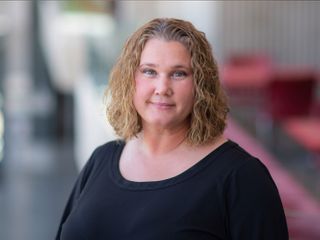 Dr. Tyo is a board-certified trauma nurse and an Assistant Professor at the University of Massachusetts Dartmouth. She has over 15 years of clinical expertise working in the emergency department caring for patients with OUD and SUD. Her program of research focuses on family members impacted by SUD, and she has published several research articles on the experiences of family members including caregiver burden and resilience. She also has seven years of combined experience teaching with simulation in her current faculty role and as a clinical educator in the emergency department.
---
Dr. Avery-Desmarais is a board-certified adult-gerontology nurse practitioner who is an Assistant Professor and Program Director of the Doctor of Nursing Practice Program at the University of Massachusetts Dartmouth. Her research focuses on the impact of minority stress on the well-being of nurses and she has published multiple articles on substance use. She is actively practicing in primary care where she frequently cares for patients with substance use disorder.
---
Brianna
Kauranen
Research Assistant
Brianna Kauranen is a research assistant at the University of Massachusetts Dartmouth, where she is currently enrolled for her Master's in Psychological Research. She has extensive research training and is active in several studies under Dr. Tyo relating to coping and resilience of family caregivers for persons struggling with substance use disorder