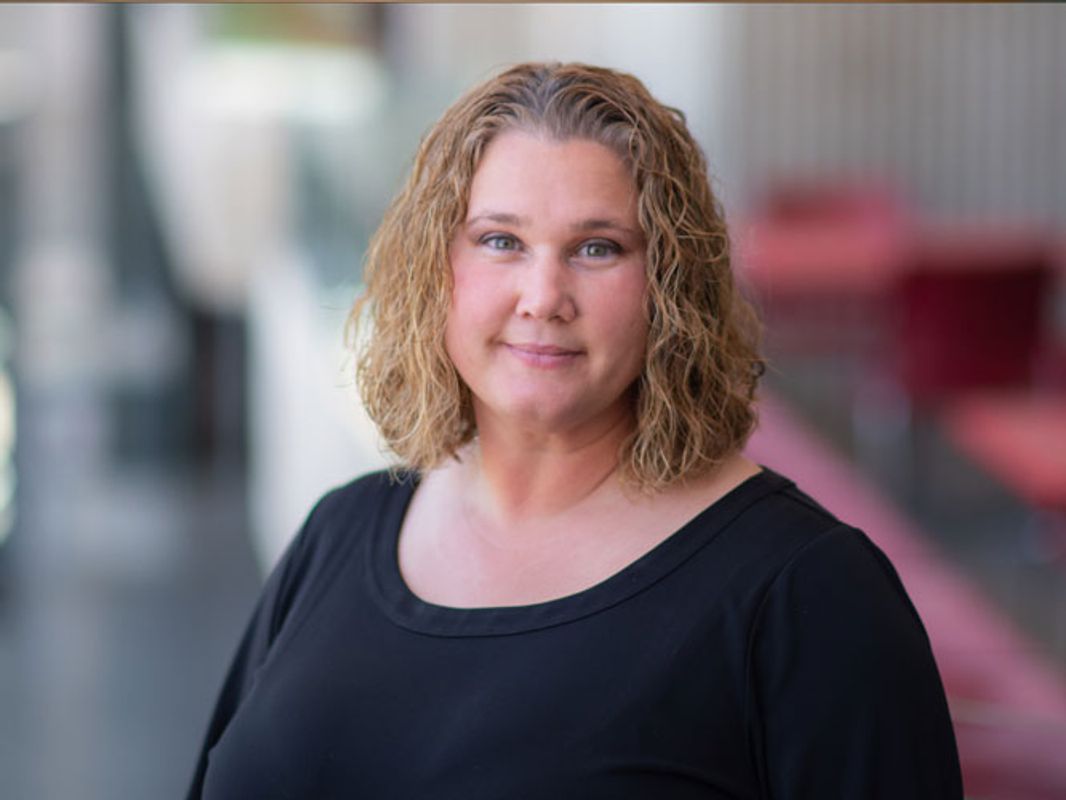 faculty
Mirinda Tyo '19 she/hers
Assistant Professor
College of Nursing & Health Sciences / Adult

Curriculum Vitae
508-999-8580
Textiles 005
Education
| | | |
| --- | --- | --- |
| 2001 | Mississippi Gulf Coast Community College – Gulfport, MS | ASN |
| | | |
| --- | --- | --- |
| 2004 | University of North Alabama - Florence, AL | BSN |
| | | |
| --- | --- | --- |
| 2011 | University of North Alabama - Florence, AL | MSN |
| | | |
| --- | --- | --- |
| 2019 | University of Massachusetts - Dartmouth, MA | PhD |
Teaching
NUR 553 Pharmacology for Advance Nursing Practice
NUR 457 Nursing Care of Complex Health Problems
NUR 455 Experiential Learning Senior Mentorship
NUR 352 Concepts of Adult Health Nursing
NUR 270 Concepts of Foundational Nursing
Teaching
Programs
Teaching
Courses
This course builds upon previous knowledge and skills related to common adult health needs, reinforcing the continued development of the professional nurse as a provider of patient-centered care, patient safety advocate, member of the health care team and member of the profession.
This course is the culmination of knowledge and skills across the curriculum. The purpose of this course is to apply all curricular nursing concepts including and within the categories of managing care, psychosocial, nursing interventions, and professional practice within the caring science curriculum through clinical judgment at the highest levels of Bloom's taxonomy learning domains (cognitive, affective) to develop the generalist nurse.
The purpose of this experiential course is to apply all curricular nursing concepts, using clinical judgment at the highest levels of Bloom's taxonomy to develop the generalist nurse.
Teaching
Online and Continuing Education Courses
Provides advanced knowledge of pharmacologic agents related to advanced nursing practice across the lifespan. Pharmacodynamics and pharmacokinetics of a wide range of pharmacologic agents are considered. Patient motivation and adherence to regimes, individual responses to therapeutic regimens, and patient teaching will be explored. Clinical pharmacological concerns related to psychological, aging, psychosocial, economic, cultural, ethical, and legal factors will be addressed.
Register for this course.
Research
Research activities
Foundation for Opioid Response Efforts Grant: Novel Organizational Simulation Training to Improve Graduate's Mastery & Attitudes (No Stigma): A stepwise simulation intervention to reduce opioid use disorder stigma in undergraduate and graduate nursing students
Community Engaged Research Partnership Initiative Fellowship: Community Based Participatory Research to Promote Resilience in Families of Individuals with Substance Use Disorder
Theta Kappa Research Committee Grant: Exploring the Needs of Family Caregivers of Individuals with SUD During COVID-19
Exploring the needs of family caregivers of individuals with SUD: An E-Delphi study.
Secondary data analysis of Parkinson's UK dataset
Research
Research interests
Caregiver Burden and Resilience
Substance Use Disorder
Parkinson's Disease
Transition to Practice
Clinical Reasoning
Select publications
See curriculum vitae for more publications
Mirinda Tyo, PhD, is an Assistant Professor at the University of Massachusetts Dartmouth and a board-certified trauma nurse, clinical educator, and nurse leader. She has over 20 years of clinical expertise caring for patients with chronic illness. Her program of research focuses on understanding the experiences of family members impacted by chronic illnesses and the factors that influence their health and wellbeing, such as caregiver burden, caregiver resilience, stress, and stigma. Family caregivers represent a large underserved population and her research goal is for healthcare providers and policy makers to better understand how to help family caregivers improve their resilience and quality of life, so they can continue with essential caregiving duties.
External links