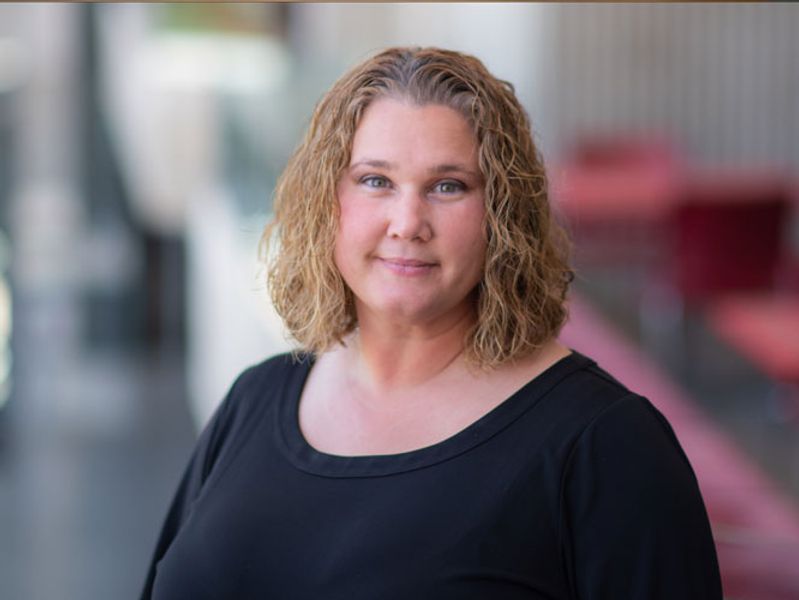 Mirinda Tyo '19 she/her
Assistant Professor
College of Nursing & Health Sciences / Adult

Curriculum Vitae
508-999-8580
Textiles 005
Education
| | | |
| --- | --- | --- |
| 2001 | Mississippi Gulf Coast Community College – Gulfport, MS | ASN |
| | | |
| --- | --- | --- |
| 2004 | University of North Alabama - Florence, AL | BSN |
| | | |
| --- | --- | --- |
| 2011 | University of North Alabama - Florence, AL | MSN |
| | | |
| --- | --- | --- |
| 2019 | University of Massachusetts - Dartmouth, MA | PhD |
Teaching
NUR 250 Knowledge Foundations in Nursing
NUR 326 Care of Adults Acute and Chronic
NUR 553 Pharmacology for Advance Nursing Practice
NUR 455 Senior Nursing Mentorship
Research
Research activities
University of Massachusetts Dartmouth Internal Seed Grant: Identifying Factors that Promote Resilience among Direct Support Professionals during COVID-19 for Intervention Development
Exploring the needs of family caregivers of individuals with SUD: An E-Delphi study
Community Engaged Research Partnership Initiative Fellowship: Community Based Participatory Research to Promote Resilience in Families of Individuals with Substance Use Disorder
Theta Kappa Research Committee Grant: Exploring the Needs of Family Caregivers of Individuals with SUD During COVID-19
Novel Organizational Simulation Training to Improve Graduate's Mastery & Attitudes (No Stigma): A stepwise simulation intervention to reduce opioid use disorder stigma in undergraduate and graduate nursing students
Research
Research interests
Substance Use Disorder/Opioid Use Disorder
Caregiver Burden
Caregiver Resilience
Transition to Practice
Clinical Reasoning
Select publications
See curriculum vitae for more publications
Brown Tyo, M., McCurry, M., Horowitz, J., & Elliot, K. (2021).
Predictors of Burden and Resilience in Family Caregivers of Individuals with Opioid Use Disorder.
Journal of Nursing Addiction, doi: 10.1097/JAN.0000000000000412.

Tyo, M.B., McCurry, M., Horowtiz, J., & Elliot, K. (2021).
Perceived stressors and support in family caregivers of individuals with OUD.
Journal of Addictions Nursing, 40

Tyo, M. & McCurry, M. (2020).
An Integrative Review of Measuring Caregiver Burden in Substance Use Disorder (SUD).
Nursing Research, 69, 391-398.

Tyo, M., and McCurry, M. K. (2018).
An integrative review of clinical reasoning teaching strategies and outcome evaluation in nursing education.
Nursing Education Perspective, 40, 11-17.

Schuler, M., Tyo, M., & Barnett, K. (2021).
Nursing student perceptions of required online educational programs utilized outside the classroom.
Nurse Education Today, 105, 105048.

Dr. Tyo is a board-certified trauma nurse and an Assistant Professor at the University of Massachusetts Dartmouth. She has over 15 years of clinical expertise working in the emergency department caring for patients with OUD and SUD. Her program of research focuses on family members impacted by SUD, and she has published several research articles on the experiences of family members including caregiver burden and resilience. She also has seven years of combined experience teaching with simulation in her current faculty role and as a clinical educator in the emergency department.
External links