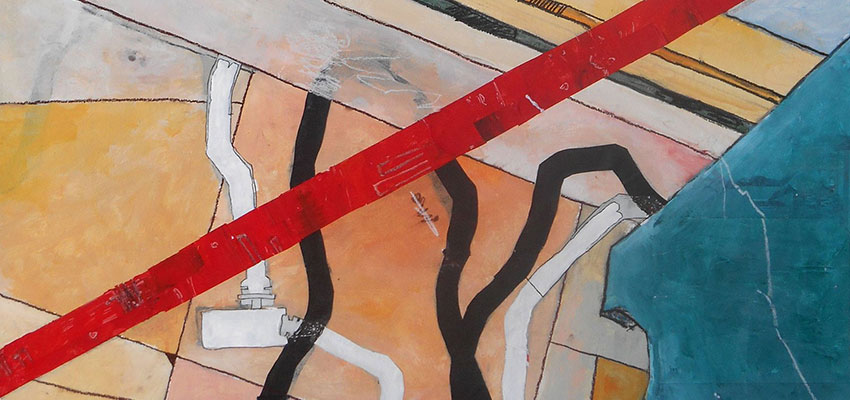 November 7 – December 7, 2017
Closing reception: Thursday, December 7, 4 – 6:30 pm, Artist Talk 5 pm

Exhibiting Artists (Students)
Jeremy Duval
Natasha Feliciano
Erick Maldonado
Taylor Maroney
Robert Ian Najlis
Cody Oliveira-Gingras

Exhibiting Artists (Faculty)
Megan Abajian
Roz Crews
Anthony Fisher
Pamela Hoss
David Klamen
Stacy Latt Savage
Eric Lintala
Bryan McFarlane
Andrew Nixon
Elena Peteva
Suzanne Schireson
Adrian Tió

The College of Visual and Performing Arts presents an exhibition of recent faculty work in painting, drawing, printmaking, sculpture, and mixed-media at the UMass Dartmouth CVPA Campus Gallery from November 7 through December 7, 2017.

Also on display will be the juried exhibition of Collaborative Aggregates Art Scholarship winners. Collaborative Aggregates LLC has awarded six $1,500 scholarship awards to students enrolled in the College of Visual and Performing Arts graduate or undergraduate program: Jeremy Duval, Natasha Feliciano, Erick Maldonado, Taylor Maroney, Robert Ian Najlis, Cody Oliveira-Gingras.

Works by each scholarship winner will be included in the Collaborate Aggregates annual calendar. Juror Timothy Van Laar is an artist, professor, as well as the Chair of Fine Arts at the College of Creative Studies in Detroit, MI.