The Charlton College of Business Master of Science in Finance (MSF) program provides advanced and affordable education in finance for those with finance, business or non-business baccalaureate degrees. The MSF program is a high-quality, well-rounded program designed to prepare students to be competitive, market-ready, and successful in a rapidly changing global environment.
Students will be prepared to pursue nationally and globally recognized credentials, including the Chartered Financial Analyst (CFA) designation. Our program covers the major topic areas of the CFA exams, so graduates will have a strong foundation from which to draw while completing required exams.
UMass Dartmouth advantages
• Complete the 30-credit hour curriculum in one calendar year on a full-time basis
• Maximum flexibility with online, blended, and face-to-face classes
• Provides high value and high quality
• Taught by leading scholars supplemented by a cadre of seasoned practitioners
• Opportunity for networking and dialogue with other professionals and faculty
Career opportunities
The MSF program prepares you for various career opportunities, including as
a financial analyst working for commercial banks, brokerage firms, insurance companies, and in government
a securities, commodities, and financial services sales agent working for brokerage firms, investment banks, and trading companies
a financial manager or personal financial advisor
FIN 650 Finance for Decision Making
FIN 670 Investment Analysis
FIN 672 International Financial Management
FIN 655 Quantitative Method
FIN 690 Options, Futures, and other Derivatives
ACT 670 Financial Statement Analysis
FIN 698 Financial Institutions Management
Elective courses
Students may choose three elective courses from the following:
FIN 675 Fixed Income Analysis
FIN 693 Advanced Corporate Finance
FIN 692 Financial Risk Management
FIN 697 Financial Modeling
FIN 695 Mergers and Acquisitions Analysis
FIN 694 Internship/Practicum
FIN 696 Ethics in Finance
FIN 699 Finance Seminar
Prerequisites or additional requirements (as needed)
ACT 500 Financial Accounting
FIN 500 Economic Concepts for Managers
POM 500 Statistical Analysis
Candidates whose Bachelor's degree was not earned in an approved English language country must submit either the TOEFL exam (minimum score of 80 internet-based or 550 paper-based) or IELTS exam (minimum band score of 6.5).
The GMAT requirement for MSF program admission consideration at UMass Dartmouth is waived if the applicant proves, to UMass Dartmouth's satisfaction, any of the following:
An earned baccalaureate degree (or the equivalent of a USA baccalaureate degree) in any major/discipline from an accredited college/university with a cumulative GPA of at least 3.00 on a 4.00 scale.
An earned terminal graduate degree (PhD, MD, JD, etc.) from an accredited institution.
Licensure in the United States as a Certified Public Accountant or Certified Financial Planner. Other similar certification programs may also qualify for this waiver at the discretion of UMass Dartmouth.
At least five (5) years of managerial/supervisory work experience.
An earned Graduate Certificate from the Charlton College of Business at the University of Massachusetts Dartmouth with a cumulative GPA of at least 3.30
Applicants whose GMAT requirement is waived may still be required to take Foundation courses prior to beginning the MSF coursework.
To earn a degree
MSF candidates must complete 30 credits of coursework. Three foundation courses are required for those who have not taken these courses or their equivalents, previously. The foundation courses are not counted toward the degree. The MSF curriculum includes both core courses and elective courses in finance. Once enrolled in the program, candidates are expected to take all courses at UMass Dartmouth. However, up to 6 credits may be transferred into this sequence, either at the time of admission or after enrolling in the MSF program, to satisfy elective course requirements. Course waiver depends on prior coursework and may be granted on a case-by-case basis.
Contact
Associate Professor
Accounting & Finance
Charlton College of Business 220
508-999-8070
hrky}ir6Dyqewwh2ihy
---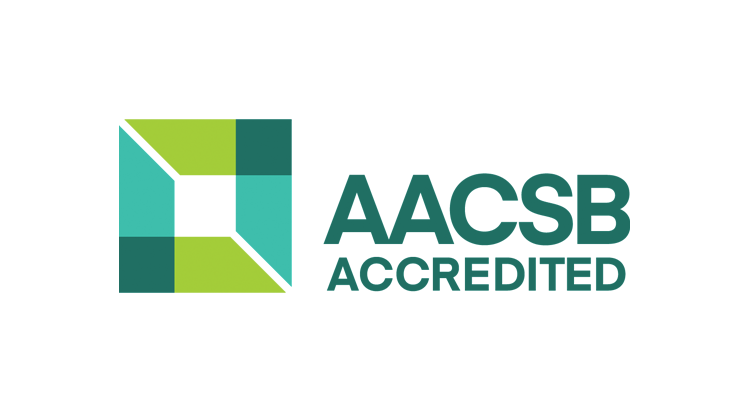 Charlton College of Business is proud to have earned the "gold standard" of business school recognition: accreditation by AACSB International.