What is Management Information Systems (MIS)? MIS is about finding answers and leveraging information technology within an organization to increase business value and profits. The MIS program prepares you to succeed in one of the most rapidly expanding professions in the world of business.
The MIS degree offers 2 study options that enable you to refine your MIS skills in your area of interest:
E-Commerce/Digital Business
Technology and Management
In our MIS program you will learn how to:
analyze an organization's information systems
conceptualize and design business solutions using communication and information technologies
implement solutions and manage project teams
manage systems throughout their life cycles
apply technical skills in database, networking and business analytics
A bachelor's degree in MIS prepares you for a multitude of career paths, including IT consultant, business analyst, e-commerce systems developer, and database specialist.
MIS professionals are in high demand. In fact, the U.S. Labor Department predicts that MIS will have one of the largest growth rates over any other profession.
Internship placements
Acushnet Company
EMC Corporation
Hasbro
Ocean Spray
Sample graduate schools
Bentley University
Harvard Business School
UMass Dartmouth
Career placements
Amica Mutual Insurance Co.
Boston Medical Center
Cisco Systems
EMC
ExxonMobil
General Dynamics Information Technology
Gulf Oil L.P.
IBM
John Hancock
Lockheed Martin
PricewaterhouseCoopers
TechTarget
United States Air Force
United Way of America
W.B. Mason
Our faculty will teach you the fundamental concepts and methodologies needed for information systems development and information technology management positions, focusing on:
learning core technologies such as database, business analytics and networking
applying information technology to business problems
analyzing, designing, and implementing IT solutions
project management methodologies to support managing systems
MIS differs from computer science in its emphasis on the application of computer systems rather than on their development. The MIS major offers a broad educational experience in business, computer applications, the humanities, and social sciences.
MIS majors select one of two options:
Technology and Management: advanced course work includes business intelligence and analytics, database design, networking and security, systems analysis, management of an organization's information resources and project management
E-Commerce/Digital Business: advanced course work prepares you for success in the Internet economy through e-commerce development, social media marketing, systems analysis, small business management, and management of an organization's information resources
For the BS in Management Information Systems, you'll complete 60 credit hours in liberal arts along with 60 credit hours in business, consisting of 20 liberal arts classes, 10 courses in management information systems and 10 related business courses, for 120 credits overall. The business classes – such as accounting, marketing, and finance – help MIS graduates work effectively with the different functional areas of a company for diagnosing problems and designing solutions.
Almost every profession and every job today is relying more and more on information systems and data resources in order to manage and improve their business. The Minor in MIS is designed to provide a foundation for designing and using information and data resources effectively.
Gain hands-on work experience through Charlton's internship programs
Consult with faculty and career advisors to identify where you want to go in your career—and how to get there
Put your knowledge into action with student organizations such as DECA and the Consulting Club
Advance your career options with an MBA or MBA/JD
Benefit from advanced management and leadership education through Charlton's 30-credit MBA program for business majors.
Integrate advanced management study with a law school education through the joint MBA/JD program with UMass Law.
Contact
Associate Professor / Chairperson
Decision & Information Sciences
Charlton College of Business 326
508-910-6434
brai@umassd.edu
---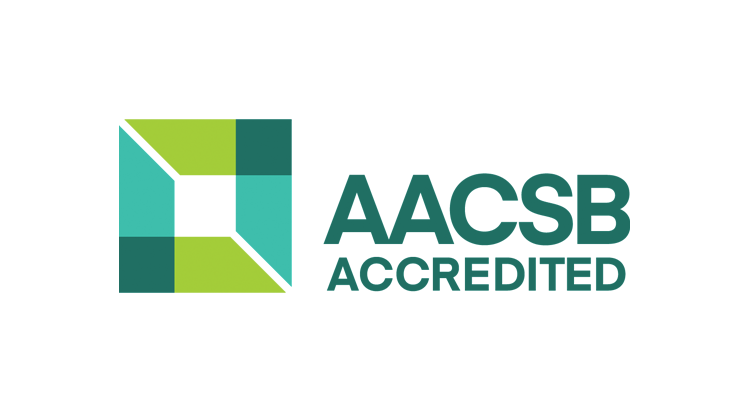 Charlton College of Business is proud to have earned the "gold standard" of business school recognition: accreditation by AACSB International.