Earn your master's degree from UMassD
The UMass Dartmouth Master of Science in Healthcare Management (MSHM) program provides management and leadership education for those working in the healthcare industry. Students acquire the knowledge and tools for effective healthcare management including strategies for saving time and money, improving quality of care, redesigning organizational processes, and reducing implementation errors.
The MS in Healthcare Management is offered through the Charlton College of Business. The UMassD Charlton School of Business is accredited by the Association to Advance Collegiate Schools of Business (AACSB), the highest international accreditation standard for schools of business.
A GMAT waiver may be granted to students applying to the UMass Dartmouth MSHM program who complete the online Business Foundations certificate program with a GPA of 3.50 or higher and no earned grades below a B- in the four certificate courses.
Curriculum
UMass Dartmouth Master of Science in Healthcare Management students must complete 30 credits to graduate, including 8 required courses and either 2 electives or a Master's Project or Master's Thesis. Students not holding a bachelor's degree in business may be required to take up to 9 additional credits for prerequisite courses in accounting, economics/finances and/or statistics.
Core courses focus on two key areas: management of costs, quality and error reduction, and development of leadership, motivation and collaborative skills.
UMass Dartmouth Advantages
Customize your education and receive the help and guidance to finish as planned:
AACSB-accredited Charlton College of Business education
Value and affordability of a UMass education
One-on-one personal advising from enrollment through graduation
Limited class size ensures individualized interaction with professors
Networking opportunities with other working professionals and faculty
Free online and in-person tutoring and writing center
Sample MSHM Courses
Strategic Cost Management
Management of Organizational Change
Leading, Motivating, and Empowering Others
Management of Health Care Operation
Advanced Project Management
Accounting for Decision Making
Learning Style: Online or On campus
Online – Online courses are taught by UMass Dartmouth faculty and seasoned practitioners to provide high quality instruction and personal attention. Students have the flexibility to accommodate work and home responsibilities within the structure of defined assignment due dates.
On campus – Enjoy the face-to-face interaction with faculty and your peers.
Candidates must submit the required application materials and application fee to Graduate Studies. Applications are reviewed and judged on the following criteria:
Official transcripts from all institutions of higher learning attended.
GMAT exam or equivalent: The GMAT requirement is waived* if the applicant proves, to UMass Dartmouth's satisfaction, any of the following:

An earned baccalaureate business degree from an institution accredited by the Association to Advance Collegiate Schools of Business (AACSB) with a cumulative undergraduate GPA of at least 3.5.
An earned baccalaureate degree in any major from an accredited institution with a cumulative undergraduate GPA of at least 3.0 and a minimum of 5 years of post-baccalaureate professional work experience, including supervisory roles with increased responsibility.
An earned terminal graduate degree (PhD, MD, JD, DNP, DBA, etc.) from an accredited institution.
Licensure in the United States as a Certified Public Accountant or Certified Financial Planner. Other certification programs may also qualify for this waiver at the discretion of UMass Dartmouth. The applicant can fulfill the documentation requirement by submitting official transcripts and a description of the work experience, signed and dated by the applicant/employee and his/her supervisor.

Two letters of recommendation, preferably 1 from a faculty member and 1 from an employer.
A personal statement (minimum 300 words) explaining the applicant's career goals and motivation for the degree.
Current resume.
Candidates whose bachelor's degree was not earned in an approved English-language country must submit either the TOEFL exam (minimum score of 72 internet-based or 533 paper-based) or IELTS exam (minimum band score of 6.0).
* Applicants whose GMAT requirement is waived may still be required to take Foundation courses prior to beginning the graduate coursework. Exceptions and waivers will be considered on a case-by-case basis.
A 2018-2019 Military Friendly School, that focuses on recruitment and retention of students with military experience. Learn more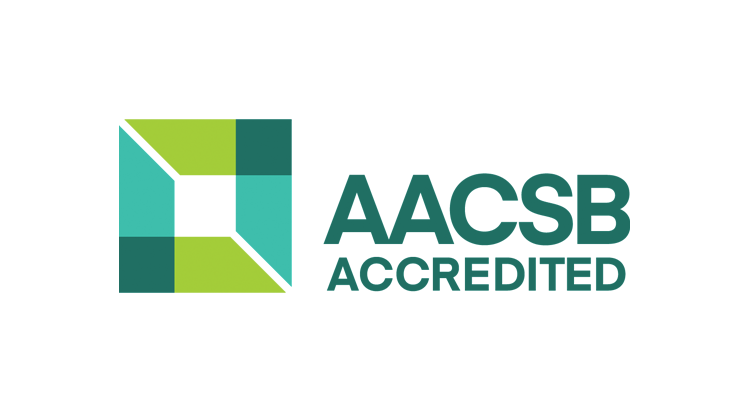 Charlton College of Business is proud to have earned the "gold standard" of business school recognition: accreditation by AACSB International.