Dr Everett Fox discusses translating the Hebrew Bible in March 2016 while Rabbi Satlow looks on
---
Indian-Jewish Artist Siona Benjamin speaking at UMass Dartmouth in November 2015
‌
---
Sukkot Celebration - October 2008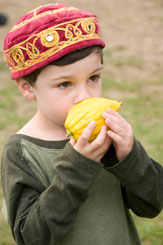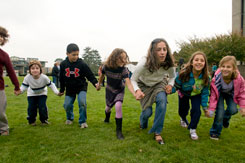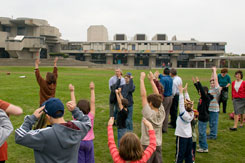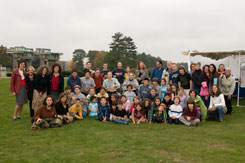 ---
January 2008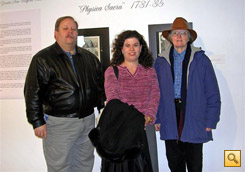 ---
September 2007 - CJC Opening Event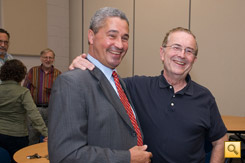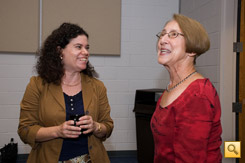 ---
It is a pleasure to announce that Rabbi Jacqueline Romm Satlow has accepted the position of Director of the Center for Jewish Culture. Her appointment marks the first time that UMass Dartmouth has had a full time person in this position. Jackie holds a B.A. in European History from Barnard College of Columbia University and a Master of Arts in Hebrew Letters from the Hebrew-Union College Jewish Institute of Religion.
Until coming to UMass Dartmouth, she served as the Educational Programs Manager of the David Project, Center for Jewish Leadership in Boston. She has also served as Director of Professional Development for the Bureau of Jewish Education of Rhode Island and has taught at Brown University, Indiana University, and the University of Virginia. She also was Director of Student Services at the Hillel Jewish Center and the Curriculum and Family Education Coordinator at Congregation Beth Israel, both in Charlottesville, Virginia.
As the new full time Director of the Center for Jewish Culture at UMass Dartmouth she will work with faculty, staff, and students to expand cultural and educational offerings on our campus, and initiate expanded outreach efforts to communities in our region. Please join me in welcoming Jackie to our campus.
-- William Hogan Dean, College of Arts and Sciences