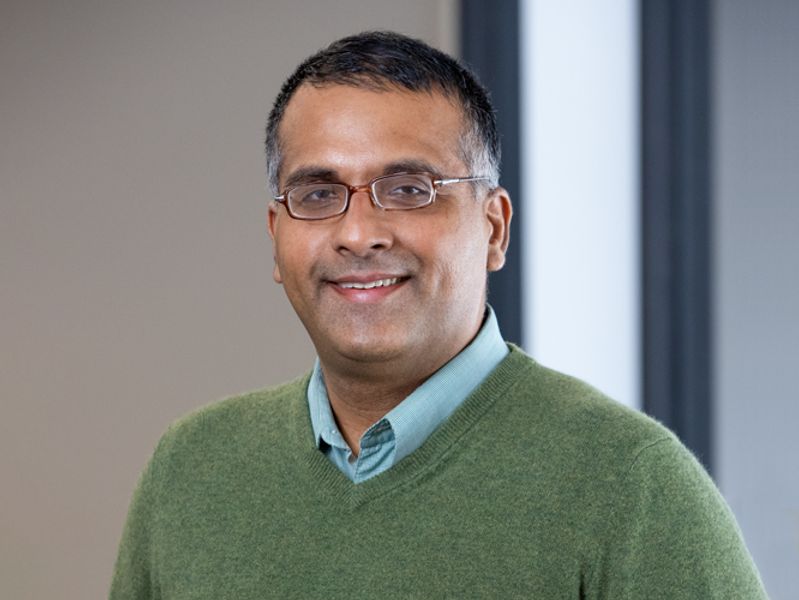 Faisal Chaudhry he/him
Assistant Professor
Law School / Faculty

508-985-1123
UMass School of Law 218
Education
| | |
| --- | --- |
| Harvard University, Graduate School of Arts and Sciences | PhD in History |
Teaching
Property
Law and Economic Development
Environmental Law
Legal Regimes in History
Histories of the Early Modern and Modern World
Research
Research activities
Member of the Executive Committee, Property Section, American Association of Law Schools
Member: American Historical Society; Association of Asian Studies; Law and Society Association; American Society of Legal History
Select Past Honors/Support (1): Sustainability Scholar, Hanley Sustainability Institute, University of Dayton; Max Planck Institute for European Legal History
Select Past Honors/Support (2): Mellon Foundation Fellow (2014-16); American Council of Learned Societies Fellow (2012-14)
Member in Good Standing: New York Bar, Massachusetts Bar, District Columbia Bar
Research
Research interests
Law and Political Economy
Property Law and Private Law Theory
History of Legal and Economic Ideas, History of Capitalism
History of Modern South Asia, Empire and Modernity
Early Modern Histories of the Islamicate World
Select publications
Faisal Chaudhry (Forthcoming).
A Historical Ontology of Law's Rule: India, Empire, and the Globalization of Classical Legal Thought, 1757-c.1920

Faisal Chaudhry (2021).
Property as Rent
St. John's Law Review, 94, 363-438.

Faisal Chaudhry (2018).
Property and its Rule (in Late Indo-Islamic and Early Colonial) South Asia: What's in a Name?
Journal of the Economic and Social History of the Orient, 61, 920-975.

Faisal Chaudhry (2017).
Intellectual Property Rights and the Global Crisis of Non-Communicable Disease
North Carolina Journal of Law and Technology, 175-256.

Faisal Chaudhry (2011).
The Promise and Paradox of Max Weber's Legal Sociology: The 'Categories Of Legal Thought' as Types of Meaningful Action and the Persistence of the Problem of Judicial Legislation
University of Southern California Interdisciplinary Law Journal, 20, 249-287.

Professor Faisal Chaudhry joined the University of Massachusetts as an Assistant Professor in the School of Law with a concurrent appointment in the Department of History at UMass Dartmouth in 2022. Prior to his appointment, he was Assistant Professor of Law & History at the University of Dayton, where he taught courses on contracts, property, environmental law, and the history of capitalism. Previously Professor Chaudhry also has held positions as Visiting Professor of Law at the University of Arizona James E. Rogers College of Law and as a Post-Doctoral Fellow in the Departments of History and South Asia Studies at the University of Pennsylvania
After completing his JD, Professor Chaudhry earned a PhD in history, with his doctoral work focusing on the relationship between the nineteenth-century ideal of legal science, rule of law discourse, and colonial capitalism under the British Empire in South Asia. As a legal historian, Professor Chaudhry's research interests continue to focus on our understanding of the role of law and economy in the transition from the 'early modern' to the 'modern' age (between the 18 and 20th centuries) in the Eastern Islamicate world. In addition to a forthcoming book on British India and the globalization of classical legal thought, Professor Chaudhry is conducting archival research for a second monograph looking at the importance of heterodox legal and economic ideas in forging new understandings of the relationship between society and the market among anti-colonial and nationalist thinkers in colonial and early independence-era South Asia. He is also working on a longer-term project that examines idioms of land control, property, and rights in the early modern legal culture of the Mughal empire.
As a scholar of the contemporary world, Professor Chaudhry is generally interested in the legal-institutional underpinning of the market and the interaction between law, distributional justice, and sustainable economic development. More specifically, his research into present-day topics explore concepts of property rights and economic rent as they apply to land/natural resource use and the innovation system, both inside the United States and beyond its borders. This has led to ongoing writing projects about inequality and affordable housing in the United States and law and economic development in a global perspective. More generally, Professor Chaudhry's is interested in the cluster of sub-fields of legal study defined around themes of law and political economy, critical approaches to legal reason, and the jurisprudence of distribution.
External links