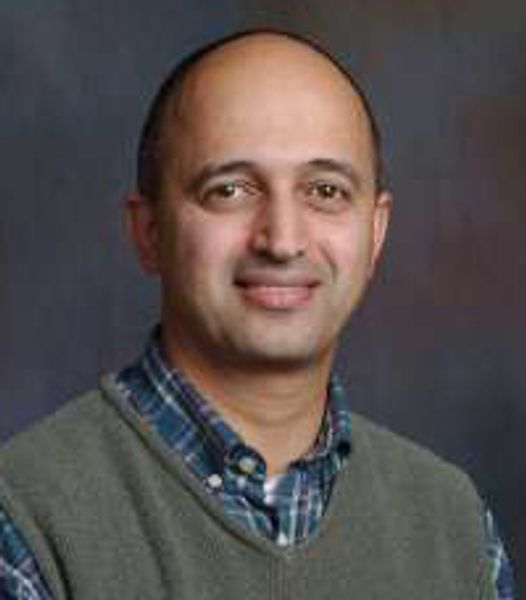 Walaa Mogawer, PhD
Commonwealth Professor
Civil & Environmental Engineering

508-910-9824
508-999-9120
Center for Innovation & Entrepreneurship, Fall River 131A
Education
| | | |
| --- | --- | --- |
| 1989 | University of Rhode Island | PhD in Civil and Environmental Engineering |
| | | |
| --- | --- | --- |
| 1984 | University of Rhode Island | MS in Civil and Environmental Engineering |
| | | |
| --- | --- | --- |
| 1981 | Kuwait University, Kuwait | BS in Civil Engineering |
Teaching
Programs
Teaching
Courses
A comprehensive overview of the characteristics of transportation systems. Concepts in major areas such as geometric design, human factors, traffic engineering simulation, and transportation planning and evaluation, including travel behavior and socioeconomic effects, will be introduced. Principles of highway construction and design will be included.
Investigations of a fundamental and/or applied nature representing an original contribution to the scholarly research literature of the field. PhD dissertations are often published in refereed journals or presented at major conferences. A written dissertation must be completed in accordance with the rules of the Graduate School and the College of Engineering. Admission to the course is based on successful completion of the PhD comprehensive examination and submission of a formal proposal endorsed by the student's graduate committee and submitted to the EAS Graduate Program Director.
Research
Research Interests
Asphalt materials and mixtures
Pavement Design and Management
Superpave
Traffic and transportation Engineering
Dr. Mogawer has over 20 years of research and practical experience in the design of different types of Hot Mix Asphalt (HMA), Superpave technology, Polymer modified asphalt mixes, pavement design, and pavement management. In addition to the HMA design and analysis, he has extensive experience in testing and evaluating the performance of different types of HMA using the simple performance test, servo-hydraulic systems, and Accelerated Pavement Testing devices (APT) such as Asphalt Pavement Analyzer, French Rut Tester, Hamburg Wheel Tracking Device, Model Mobile Load Simulator, and the Accelerated Loaded Testing Facility (ALF). Since joining UMass Dartmouth he has served as principal investigator on several research projects funded by MassHighway, New England Transportation Consortium (NETC), and National Science Foundation (NSF). He has been instrumental in establishing a state of the art pavement materials testing laboratory at UMass Dartmouth.
Recently, Dr. Mogawer has directed a laboratory and field evaluation of the first Warm Mix Asphalt (WMA) project that was placed in Massachusetts. Currently, he is working with the six New England States to develop a guideline regarding the use of thin lift overlay mixes with Polymer Modified Asphalt (PMA) in New England. These guidelines will include thorough research into the existing surface treatments and overlays being used in the New England States as well as development of PMA asphalt mixtures that can be used in lieu of the conventional surface treatments. A non-destructive testing method (NDT), the seismic property analyzer (SPA), will be explored to determine the optimum time to perform resurfacing. The NDT device can be utilized to diagnose the problems that lead to the surface distresses. Also, cost/benefit analysis of the various resurfacing options as compared with PMA overlays, and the strengths/weaknesses of particular PMA mixes will be conducted. Dr. Mogawer has been assisting the state of Massachusetts in its efforts of implementing the Superpave Mix Design System. He was involved in validating the Superpave mix design of five Superpave projects that were placed in Massachusetts. Furthermore, Dr. Mogawer was instrumental in developing a draft specification for placing OGFC in Massachusetts.
Dr. Mogawer is working with the six states of New England to evaluate the relationship between density and performance of HMA, particularly Superpave mixtures. In the past several years he has served as a consultant to the Federal Highway Administration (FHWA) on several studies. The most recent study determined the benefits of adding polymers to asphalt binders and validates asphalt binder tests and asphalt mixture tests that provide the relative performance of these materials. Other studies involved the use of the FHWA's Accelerated Loading Facility (ALF) to validate Superpave binder and mixture tests and other mixture tests that have been developed to predict rutting and fatigue of HMA, the evaluation of the effect of coarse aggregate content and mineral fillers on stone matrix asphalt and the evaluation of test methods that are used to quantify sand shape and texture. Dr. Mogawer has authored and co-authored several papers that have been published in the Transportation Research Record, ASCE Journal of Materials in Civil Engineering, and Journal of the Association of Asphalt Paving Technologists. He also, authored several funded research reports. Dr. Mogawer is a member of Transportation Research Board (TRB) Committee AFK50, Association of Asphalt Paving Technologists (AAPT), and American Society of Civil Engineers (ASCE).
Dr. Mogawer received B.S. degree in Civil Engineering from Kuwait University in 1981 and an M.S and a doctorate degree in Civil and Environmental Engineering from the University of Rhode Island in 1984 and 1989 respectively.
External links