Architecture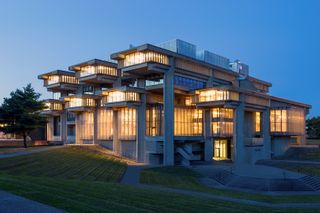 Unique
Built to stand out from the crowd
Our architecture, with its spiraling geometric forms, massive cantilevers, and sculptural elements has both critics and admirers. It's true, we don't look like everyone else – because we're not like everyone else. We are a purposeful community of diverse, forward-thinking innovators. Our campus creates a unique sense of place that sets the stage for the creative thinking and groundbreaking research that could only happen here.
Architecture tour
Take a virtual tour of Paul Rudolph's modernist campus at UMass Dartmouth
Discover the sculptural details and striking views that make this campus a work of art in itself, and gain insights about its historical significance.
---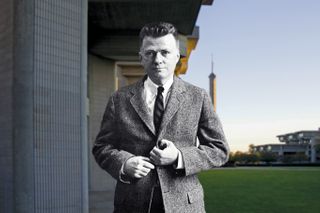 The architect
Meet Paul Rudolph, the architect behind UMass Dartmouth's campus
Paul Rudolph was one of the leading architects in America in the 1950s and 60s. Still, Rudolph's "brutalist" architecture is often widely misunderstood. Learn more about the architect and his utopian vision, meticulous attention to detail, and lasting legacy.
---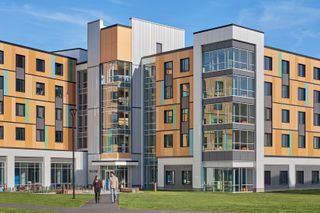 Building on a foundation
Honoring our history while looking toward our future
As UMass Dartmouth continues to grow, so does our campus. New construction and renovations on campus maintain the integrity of the architect's original vision for the university in a fresh, modern way. Check out some of UMass Dartmouth's newer buildings, below.