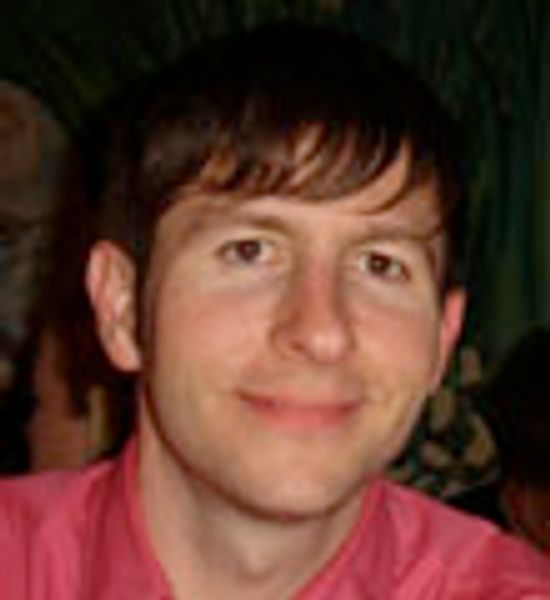 Stephen Witzig
Associate Professor
STEM Education & Teacher Development

508-910-9030
Liberal Arts 398E
Education
| | | |
| --- | --- | --- |
| 2012 | University of Missouri | PhD in Science Education |
Teaching
Programs
Teaching
Online and Continuing Education Courses
An advanced treatment of special topics in biology with an emphasis on recent developments. The subject matter varies from year to year.
Register for this course.
The use of current techniques and materials in science in grades 5-9. Using an integrated approach of pedagogy and content special attention will be given to new information technologies, reform-based teaching practices and problem-solving and reasoning. General science concepts are aligned with the academic standards of the Massachusetts curriculum frameworks. This course satisfies state initial license instructional methods requirements.
Register for this course.
A content/methods course designed to integrate four important aspects of teaching science in the school: becoming a reflective practitioner, gaining knowledge of oneself as a learner of science, gaining knowledge of oneself as a teacher of science, and gaining knowledge of children. This course prepares one to craft a science teaching practice that reflects current educational research, philosophies, and methodologies. DOE Subject Matter Knowledge Requirements are developed via class articles and learning experience and extension assignments. Educators will implement, evaluate, and reflect on instructional strategies unique to high school science teaching.
Register for this course.
Research
Research awards
$ 599,926 awarded by National Science Foundation for Connecting Undergraduates to Biodiversity Instruction through Citizen Science (CUBICS)
$ 13,000 awarded by Lloyd Center for the Environment, Inc. for Lloyd Center-STEM Education PhD Fellowship Program
Research
Research interests
Development of teachers' specialized knowledge for teaching science
Socioscientific issues based education
Informal science contexts & field based teaching/learning
Scientific practices & formative assessment in science
Select publications
Sickel, A. J. & Witzig, S. B., (Eds.) (2017).
Designing and teaching the secondary science methods course: An international perspective


Witzig, S. B., Halverson, K. L., Siegel, M. A., & Freyermuth, S. K. (2013).
The interface of opinion, evaluation, and understanding while learning about a socioscientific issue
International Journal of Science Education, 35(15), 2483-2507.

Witzig, S. B., Freyermuth, S. K., Siegel, M. A., Izci, K., & Pires, J. C. (2013).
Is DNA alive? A study of conceptual change through targeted instruction
Research in Science Education, 43(4), 1361-1375.

Dr. Witzig holds a Ph.D. in Science Education from the University of Missouri. He joined the UMass Dartmouth faculty in 2012 and teaches courses in both the Ph.D. program in STEM Education as well in the Masters of Arts in Teaching programs. Stephen's research focuses on the development of teachers' specialized knowledge for teaching science, scientific practices, and bridging research relationships among scientists, classroom teachers, and science teacher educators. His work focuses on the sources of teachers' content and pedagogical knowledge, how experience shapes knowledge, socioscientific issues based education, qualitative methods in science education, and areas of student learning including the roles of students and teachers in learning science. He has published his work in the International Journal of Science Education, Research in Science Education, Journal of College Science Teaching, and Biochemistry and Molecular Biology Education, among others and has a co-edited book entitled Designing and Teaching the Secondary Science Methods Course: An International Perspective.