Our Staff
Senior Staff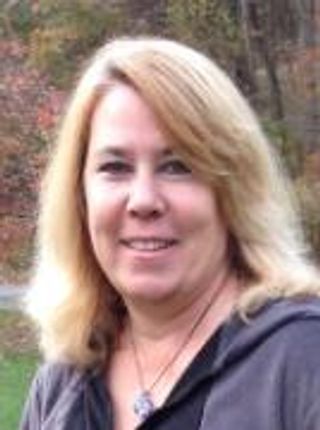 Nancy Harper, L.I.C.S.W. is a licensed independent clinical social worker who joined the counseling center in 2013. Nancy earned her graduate degree in clinical social work from Boston University and her undergraduate degree in psychology from UMASS Dartmouth. She is happy to be back at her alma mater! Nancy's experience includes working in hospitals, schools, outpatient mental health clinics, and private & group practices. She was also the former executive director of the largest adoption educational and support organization in New England. Nancy's areas of interest include adoption, anxiety, emerging adulthood, relationships, grief and loss.
---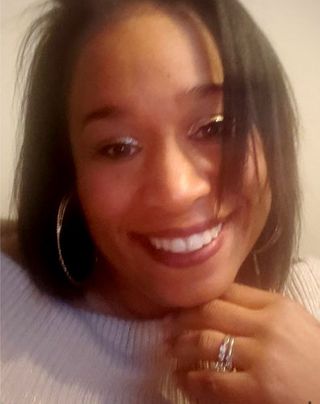 Erin is a UMass Dartmouth Alumni who has returned to campus to work for and support students in their quest to receive a four-year education. She has worked in the counseling field for over 20 years. She has experience working with individuals, families and couples, does crisis management and has provided sensitivity training. Additionally, Erin has training in CBT, DBT, Skill System and NOVA (National Organization for Victim's Assistance). In utilizing the DBT model of growth it is important to support students in their learning that, "we may not have caused all of our own problems, but we must learn how to solve those problems anyway." Erin's clinical interest include anxiety/stress management, anger issues, race-based traumas, transition to college challenges and developing a strong sense of self.
---
I am a licensed mental health counselor (LMHC) with over 25 years of clinical experience working with children, adolescents and adults in individual, family and group settings. My primary areas of clinical focus include trauma, affective and anxiety disorders and treating persons with sexual behavior problems and sexual abuse perpetrators. I am an out and proud member of the LGBTQIA+ community and have worked extensively with members of this community. I utilize Cognitive Behavior Therapy (CBT), Eye Movement Desensitization and Reprocessing Therapy (EMDR) and Solution-Focused Therapy as well as other modalities when treating my clients.
---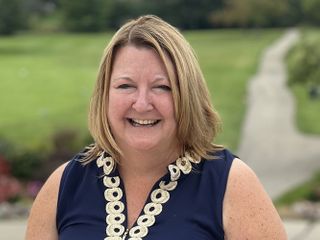 Kathleen Vena MSW, LCSW, is a licensed clinical social worker who joins our staff with years of clinical experience in hospital, outpatient and community mental health settings. She earned her Master's Degree in Social Work from Boston University and her Undergraduate Degree from UMass Dartmouth. Kathleen's interests lie in student success and especially working with International Students to address their complex needs in their new home away from home! She also hopes to work with first generation students to help them navigate college life while they nurture their goals and dreams. Kathleen has a passionate belief in the power of encouragement and clinical support and brings that enthusiasm to us. She has a strong arts background and knows the wealth of its therapeutic value.
---
Nik Olendzki, Psy.D. earned his doctorate and master's degrees in clinical psychology from Baylor University, and joined the counseling center at UMass Dartmouth in 2017. His prior experiences include providing individual and group therapy at a variety of counseling centers, as well as in inpatient hospital and justice settings. He has a special interest in mindfulness, gender and sexuality, and clients seeking greater sense of meaning in life. His clinical interests include anxiety, depression, trauma, and existential issues.
---
Administrative Support Staff
---
Part-Time Staff

Deborah Taylor, M.A., LMHC, is a licensed mental health clinician. Deb earned her graduate degree in Psychology from UMass Dartmouth. She is a retired UMass Dartmouth employee and enjoyed working in the Counseling Center for many years. Her experiences include working with clients in psychiatric and substance abuse facilities. Deb's particular interest includes working with students who feel weighted down by anxiety, depression, loss & grief. She also enjoys helping students develop strategies that promote academic success. In her spare time, she enjoys gardening, reading, and walking her dog.
Our Trainees for 2023-2024
McEllen Lawrence, M.A., M.S.W. is pursuing her doctorate in clinical psychology at William James College. Her prior experiences include administering neuropsychological assessments and providing individual and group therapy in outpatient and inpatient hospital settings. Her clinical interests include grief and loss, relationship issues, existential concerns, depression, and anxiety. When working with clients, McEllen often integrates psychodynamic and relational approaches, but welcomes other modalities in order to meet the unique needs of each individual. She strives to create a warm and comfortable therapeutic space that allows for the expression of one's authentic and true self.
Megan Crist, M.A. is pursuing her doctorate degree in Clinical Psychology at William James College and received a Bachelor of Arts in Psychology and Hispanic Studies at Lewis & Clark College in Portland, Oregon. Megan is passionate about LGBTQIA+ issues, relational/communication skills, identity development, executive function skills, and fostering self-care and self-love. Megan uses a mixture of Dialectical Behavioral Therapy, Mindfulness, and Cognitive Behavioral Therapy with her clients, but is welcome to utilizing other modalities that may suit her clients needs best. She encourages her clients to give her feedback and ensures her client's own agency within the therapeutic space. Megan enjoys reading, running, doing puzzles, playing video games, and relaxing with her black cat, Nyx, in her free time.