Senior Staff
Catherine (Cate) Perry, Ph.D. joined the Counseling Center in November 2009. She has a masters and a doctorate in clinical psychology from Fielding Graduate University and an MS in neuropsychology from Drexel University. Prior to completing her internship at the State University of New York in Oneonta, she worked as a private case manager. She also worked in head injury rehabilitation doing neuropsychological assessment and as a cognitive remediation specialist. Cate has also been an instructor and taught a number of undergraduate psychology courses. Her interests include behavioral medicine with a focus on chronic illness, pain management, attachment and women's issues. In addition to working at the counseling center, Cate maintains a private psychotherapy practice.
---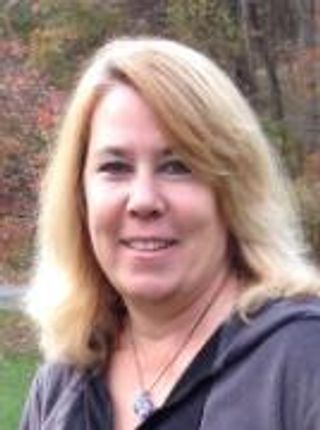 Nancy Harper, L.I.C.S.W. is a licensed independent clinical social worker who joined the counseling center in 2013. Nancy earned her graduate degree in clinical social work from Boston University and her undergraduate degree in psychology from UMASS Dartmouth. She is happy to be back at her alma mater! Nancy's experience includes working in hospitals, schools, outpatient mental health clinics, and private & group practices. She was also the former executive director of the largest adoption educational and support organization in New England. Nancy's areas of interest include adoption, anxiety, emerging adulthood, relationships, grief and loss.
---
David Perry, Ph.D. joined the Counseling Center staff in January 2012. He received a bachelor's degree in English with an emphasis on creative writing from San Francisco State University, a master's degree in teaching from Columbia Teacher's College and masters and doctoral degrees in clinical psychology from Louisiana State University. He completed an internship at Syracuse V.A.M.C. and then worked for twelve years in psychiatric hospitals, twelve years in prisons, six years in intensive residential psychotherapy programs, five years in an alcoholism program, and twenty four years in private practice. David's interests include individual and group psychotherapy, substance abuse treatment, treatment of personality disorders, and post-traumatic stress treatment.
---
Erin
Carter
Senior Associate Director / Diversity Specialist
Counseling & Student Development Center
Auditorium Annex 107
508-999-8648
a_]npan.<qi]oo`*a`q
Erin is a Umass Dartmouth Alumni who received a Bachelor's of Art undergraduate degree in Sociology with a concentration in Social Work and a Master's of Social Work from Rhode Island College. She has worked in the human service field for over 20 years. Erin also has a private practice and works full time for the Commonwealth of Massachusetts. She has experience working with individuals, families and couples, does crisis management and has provided sensitivity training. Additionally, Erin has specialized training in CBT, DBT, Skill System and NOVA (National Organization for Victim's Assistance). She works with trauma survivors and folks who have lost all hope. Erin hopes students will get to know her as a genuine person who believes we often do not control what happens to us but we absolutely control how we will handle that. Learning how to handle life's twists and turns, stressors and traumas is a skill, and we continue to grow that skill over time, experience and teaching. She hopes to be there to grow and learn with you.
---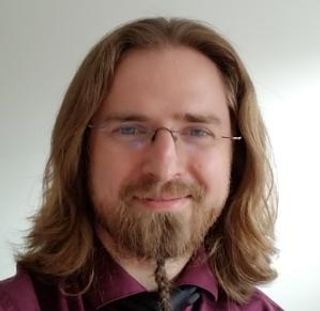 Nik Olendzki, Psy.D. earned his doctorate and master's degrees in clinical psychology from Baylor University, and joined the counseling center at UMass Dartmouth in 2017. His prior experiences include providing individual and group therapy at a variety of counseling centers, as well as in inpatient hospital and justice settings. He has a special interest in mindfulness and his clinical interests include anxiety, depression, trauma, and existential issues.
---
Rachel W. Friendly, Ph.D. is a Staff Psychologist and Coordinator of Clinical Training who joined the Counseling Center in August 2019. She received her master's and doctorate degrees in Clinical Psychology from Clark University and her bachelor's in Psychology from Tufts University. She has devoted her career to working in university counseling centers, including at Clark University, James Madison University in Virginia, California State University Northridge in Southern California, and Notre Dame de Namur University in Northern California. Rachel is passionate about working with college students, and has particular interests in gender issues, identity development, expressive arts therapies, couples work, group psychotherapy, and clinical training and supervision. She is extremely excited to join the team at UMASS Dartmouth!
---
Administrative Support Staff
Part-Time Staff

Deborah Taylor, M.A., LMHC, is a licensed mental health clinician. Deb earned her graduate degree in Psychology from UMass Dartmouth. She is a retired UMass Dartmouth employee and enjoyed working in the Counseling Center for many years. Her experiences include working with clients in psychiatric and substance abuse facilities. Deb's particular interest includes working with students who feel weighted down by anxiety, depression, loss & grief. She also enjoys helping students develop strategies that promote academic success. In her spare time, she enjoys gardening, reading, and walking her dog.
Our Trainees for 2021 - 2022
Christine Boissevain is training to receive her Master's in clinical mental health counseling at the Townsend Institute at Concordia University. Her experience includes counseling young adults struggling with a diverse range of issues, including anxiety, bipolar disorder, eating disorders, PTSD, self-harm, as well as relationship and identity issues. Christine is passionate about helping students experience more meaningful connections in every area of life. She welcomes students as they are —while also empowering them to recognize and overcome the barriers that keep them feeling stuck, disconnected, and unsatisfied with life.
Lucas Silva, M.A. is a predoctoral trainee who joined the Counseling Center in August 2021. He received his Bachelor's degree in Psychology at Boston University and received his Master's degree in Clinical Mental Health Counseling at William James College. Lucas has experience in treating addictions, working with court involved youth and families, and helping individuals who are experiencing anxiety and depression. He is eager to join the team at UMASS Dartmouth and looks forward to making a positive impact on the lives of those with whom he works.
Meghan Silvia, M.A. is a trainee in her fourth year of the Doctor of Clinical Psychology (Psy.D.) program at William James College. Meghan earned her Master's degree in Professional Psychology from William James College and her Bachelor's degree in Psychology and Crime and Justice Studies from UMass Dartmouth. She is excited to be back at the University and to work with college students. Her previous experiences include working with elementary-aged children within a school system, working in a partial hospital/intensive outpatient program, and working in a private group practice with adolescent and college-aged clients. Her clinical interests include anxiety, depression, substance use, emerging adulthood, and helping students adjust to college and develop strategies for academic success.