Where education meets reality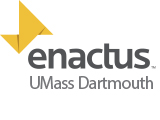 Discover social entrepreneurship. Take action. Join us.
Enactus is a community of students, academic leaders, and business leaders committed to using the power of entrepreneurial action to enable human progress. We apply business concepts to implement community outreach projects that transform lives and create a better and more sustainable world.
We enable progress through entrepreneurial action.
Attend a meeting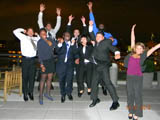 Thursdays, 5-6pm, throughout the academic year, CCB 115
Undergraduate and graduate students—of all majors—are encouraged to join!
Ready to join? Sign up at the next Enactus meeting.
Want to find out more about us? Please attend a meeting or contact us.
En • act • us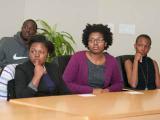 Entrepreneurial: having the perspective to see an opportunity and the talent to create value from that opportunity
Action: the willingness to do someting and the commitment to see it through even when the outcome is not guaranteed
Us: a group of people who see themselves connected in some important way; individuals that are part of a greater whole