David A. Gomes was appointed Chief Diversity Officer / Title IX Coordinator in September 2020 after serving as UMass Dartmouth's Director of Diversity and Inclusion. Mr. Gomes has over 20 years of significant experience in the areas of regulatory compliance, human resources management, and diversity and inclusion initiatives across multiple industries, including healthcare, facilities management, financial services, legal, and higher education. A native of New Bedford, Mr. Gomes earned his Bachelor's degree from Boston College and his Juris Doctorate from Northeastern University School of Law.
---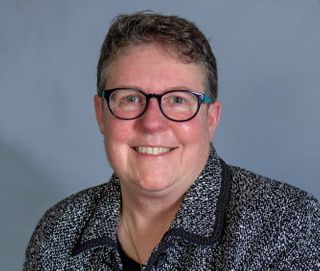 Mary Beckwith joined the Office of Diversity, Equity & Inclusion in 2020 after having served as both Associate Dean of Students and Director of Student Conduct and Dispute Resolution in the Division of Student Affairs. She is a longtime higher education professional in such areas as housing and residence life, new student orientation, and student conduct/judicial affairs. A first-generation college student and a product of the UMass system, she holds bachelor's and master's degrees from UMass Amherst. Prior to coming to UMass Dartmouth, Ms. Beckwith worked at UMass Amherst, Franklin Pierce College, University of Wisconsin-Whitewater, Drexel University, Muhlenberg College, and the Marine Biological Laboratory. Born in Worcester, she makes her home in Dartmouth with her wife and son.
---
Andre F. Silva joined the Office of Diversity, Equity & Inclusion in December 2021. Mr. Silva has over 10 years of significant experience as a civil rights investigator and started his career as a paralegal within the legal services community. He is a graduate of the University of Hartford and holds a bachelor's degree in criminal justice and sociology. Andre is Azorean and Portuguese speaking. He was born in Ponta Delgada, Azores, lived in the south coast most of his life and currently resides in Marion.
---