Staff
David currently serves as the University of Massachusetts Dartmouth's Chief Diversity Officer / Title IX Coordinator and is a member of the Chancellor's Cabinet. He heads the Office of Diversity, Equity & Inclusion, where he directs the University's efforts in identifying, analyzing, and eliminating obstacles to diversity and inclusion efforts, which includes promoting equity across campus, developing strategies to increase the recruitment and retention of underrepresented student, faculty, and staff populations, and coordinating program initiatives which support a welcoming environment for all.
A native of New Bedford, Massachusetts, David is a graduate of Boston College where he obtained his bachelor's degree and Northeastern University School of Law where he was awarded his Juris Doctorate. While in law school, David was an intern with the United States Equal Employment Opportunity Commission (EEOC), the United States Court of Appeals for the First Circuit, Seyfarth Shaw, LLP, and Northeastern University's Office of Institutional Diversity & Equity. David is licensed to practice law in the Commonwealth of Massachusetts and the States of Connecticut and New York.
After graduating from law school, David served as an Appellate Court Attorney with the New York State Supreme Court, Appellate Division, Fourth Department in Rochester, New York.
Following his tenure with the New York State Unified Court System, David worked as an associate with the Labor & Employment Group at Nixon Peabody, LLP in Providence, Rhode Island. After leaving private practice, David served as the Director of Equal Opportunity for DTZ, Inc., a global integrated facilities management company, where he managed the equal opportunity and affirmative action programming for a staff of approximately 17,000 employees across the United States, Canada, and Puerto Rico. After leaving DTZ, David worked as Vice President and Senior Employee Relations Manager at the Boston-based Brown Brothers Harriman, the oldest and largest private bank in the United States.
At UMass Dartmouth, David serves as the co-chair for the Black History 4 Season Council. He also serves as the co-advisor to the NAACP College Chapter and advises the House of Deliberations. David also serves as an adjunct professor at UMass Law where he teaches Employment Law and Employment Discrimination.
David is a NAACP New Bedford Branch Executive Committee member who heads the Branch's Legal Redress Committee. He is a member of the Board of Directors of the United Way of Greater New Bedford, where he sits on the Strategic Governance Committee. David is also a member of the Board of Trustees for the New Bedford Whaling Museum where he sits on the Governance and Cape Verdean Advisory Committees.
---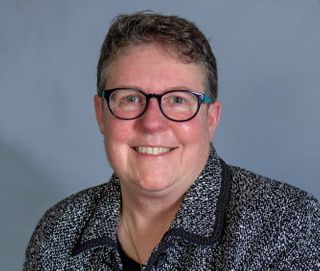 Mary Beckwith joined the Office of Diversity, Equity & Inclusion in 2020 after having served as both Associate Dean of Students and Director of Student Conduct and Dispute Resolution in the Division of Student Affairs. She is a longtime higher education professional in such areas as housing and residence life, new student orientation, and student conduct/judicial affairs. A first-generation college student and a product of the UMass system, she holds bachelor's and master's degrees from UMass Amherst. Prior to coming to UMass Dartmouth, Ms. Beckwith worked at UMass Amherst, Franklin Pierce College, University of Wisconsin-Whitewater, Drexel University, Muhlenberg College, and the Marine Biological Laboratory. Born in Worcester, she makes her home in Dartmouth with her wife and son.
---
Andre F. Silva joined the Office of Diversity, Equity & Inclusion in December 2021. Mr. Silva has over 10 years of significant experience as a civil rights investigator and started his career as a paralegal within the legal services community. He is a graduate of the University of Hartford and holds a bachelor's degree in criminal justice and sociology. Andre is Azorean and Portuguese speaking. He was born in Ponta Delgada, Azores, lived in the south coast most of his life and currently resides in Marion.
---
Patricia
Freitas
Executive Administrative Assistant
Office of Diversity, Equity & Inclusion
Foster Administration 207
508-999-8810