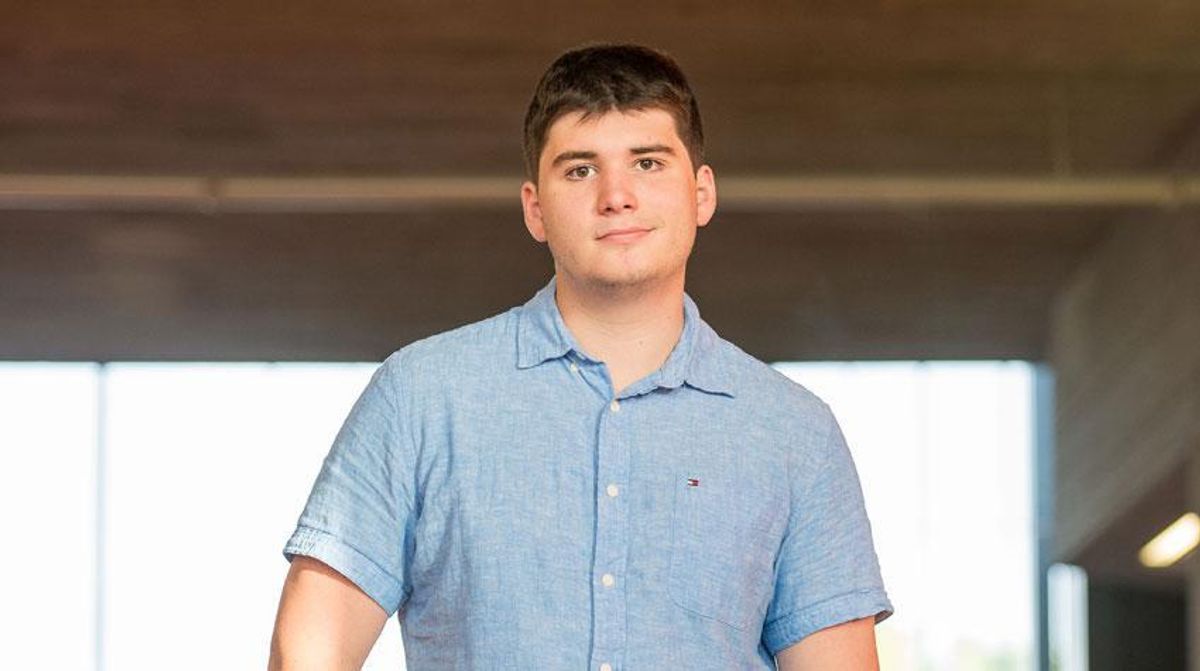 Feature Stories
Nicolas Maloof '19: internship in Washington, D.C.
Hands-on experiences at the D.C. Metropolitan Police Department complemented Nick's career goals.
Nicolas Maloof spent the spring semester of his senior year in Washington, D.C. at an internship sponsored by The Washington Center (TWC).
Internship with the Metropolitan Police Department
"I'm currently interning with the Metropolitan Police Department, working with the Office of Volunteer Coordination," said Nicolas. "I work with directors in other departments to plan community outreach projects to educate civilians. I'm also helping to plan bonding events between law enforcement officers and civilians."
Career experience in our nation's capital
UMass Dartmouth students can apply for internships in Washington through the Career Center's partnership with The Washington Center.
TWC offers experience that goes beyond internships—providing the professional development opportunities, connections, and guidance that can be instrumental in building a rewarding career. Interns live at one of center's residences in the D.C. area and do real work in government agencies, at non-profits, or in the private sector.
"I hope to live and work in Washington one day, so the Washington Center opportunity is the perfect one for me," said Nicolas. "Aside from the internship, my most memorable experience so far has been traveling around D.C. at night to see the monuments."
Connecting academics and careers
Internships help students make the connections between academic studies and future careers.
"This internship complements my dual major in crime and justice studies and political science because I'm working on policies that will help combat violent crime in urban areas," Nicolas noted.
After graduation this May, Nicolas hopes to work for a federal agency and then progress to working for the Drug Enforcement Administration as a special agent. His semester in D.C. is an important step in gaining meaningful experience and making the right connections toward making his career goals a reality.
Admissions ambassador
On campus, Nicolas served as an Admissions Ambassador and was active in the UMassD Rugby Club.
"My favorite part about being an admissions ambassador was showing prospective students around UMass Dartmouth and explaining why they should choose to come to school here," he said. "I love everything about UMassD—the students, my two majors, and, of course, my rugby team.
More information