News
Social entrepreneurship the focus of UMass Dartmouth's Startup Weekend
Nearly 50 students to take part in startup competition at UMass Dartmouth's Center for Innovation & Entrepreneurship
UMass Dartmouth will host a Startup Weekend for student innovators and entrepreneurs on November 13-15 at the University's Center for Innovation & Entrepreneurship (CIE) in Fall River. Close to 50 students will take part in the startup competition.

The 54-hour, weekend-long startup competition begins with open mic pitches on Friday, November 13 at 7:30 p.m. with teams spending all day Saturday working on their idea. Final presentations, judging, and awards will begin at 5 p.m., on Sunday, November 15. The teams will demo their prototypes and receive valuable feedback from a panel of industry experts. For a full schedule, click here.
‌Judges include:
Jasiel Correia II
Mayor of Fall River, CEO at SnoOwl
Cayla Mackey
University Initiative Director at Social Enterprise Greenhouse
Cliff Robbins
Senior Business Advisor at the Massachusetts Small Business Development Center
David Henchy
Interim Assistant Dean at UMass Dartmouth Charlton College of Business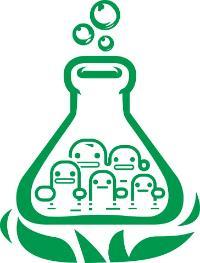 Startup space and marketing/consulting services are on the line for the teams competing in UMass Dartmouth's second Startup Weekend. This year's Startup Weekend focuses on social entrepreneurship.Social enterprise ideas typically result from a desire to solve a social need, similar to how many non-profit and charity organizations find their beginning. Social entrepreneurship is driven more by a passion to solve a social problem and chooses to use business as a mechanism to solve these problems.
‌Startup Weekends, powered by Google for Entrepreneurs, provide hands-on experiences where entrepreneurs and aspiring entrepreneurs can find out if their startup ideas are viable. On average, half of Startup Weekend's attendees have technical or design backgrounds, and the other half have business backgrounds.
UMass Dartmouth's CIE relaunched this month to expand its outreach to southeastern Massachusetts entrepreneurs, including those among the faculty and students at UMass Dartmouth. Over the next three years, the CIE expects to incubate 25companies on-site and another 30 off-site. The CIE wants to graduate 10 companies, create and sustain 150 high wage jobs, and generate $24 million of economic activity for the region.