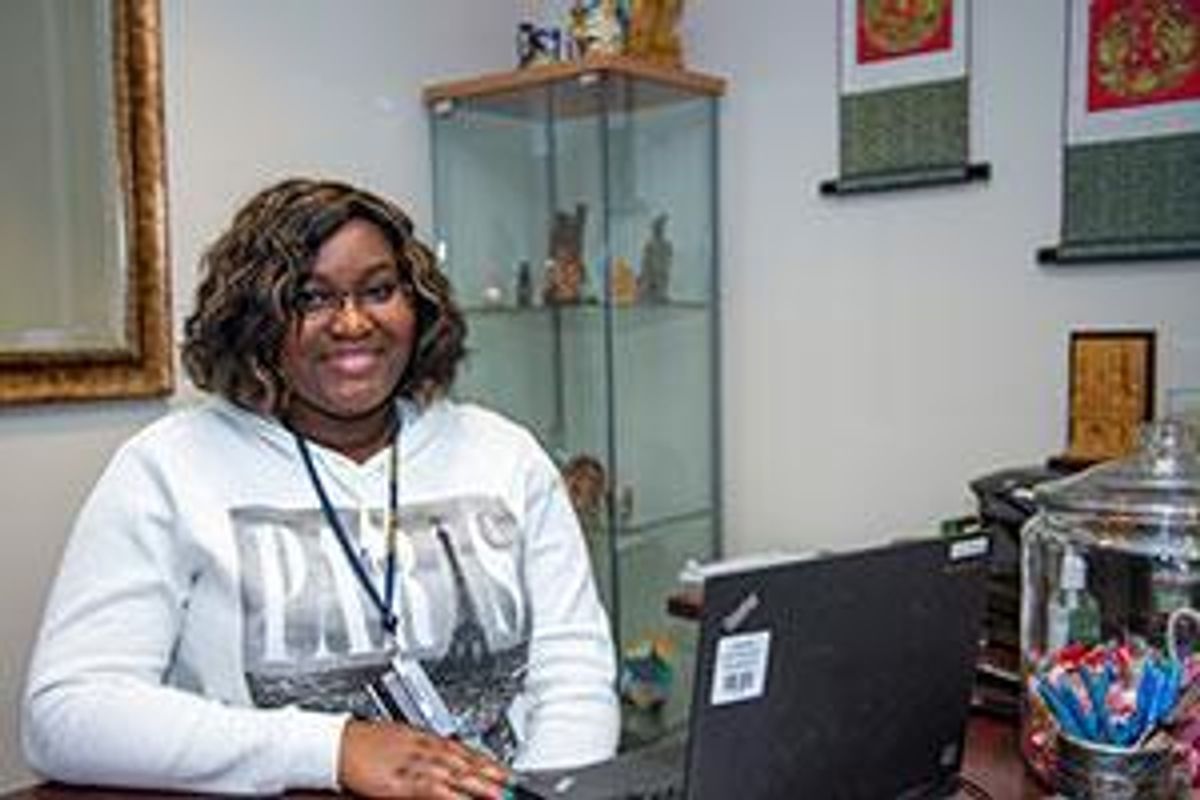 Feature Stories
Oriane Pitah: Experience of an international education
Oriane Pitah is an international student pursuing an MBA in accounting.
Year: Class of 2016
Degree: Master's in Business Administration
Hometown: Cote d'Ivoire (Ivory Coast)
Next steps: Career as an auditor
Studying in the U.S.
I didn't have a choice other than studying abroad after I had my high school diploma. My dad asked me where I wanted to go. It was either Canada or the U.S.
I chose the U.S. because I wanted to be fluent in English—a dream I've had since I was very young. My uncle was also an influence. I visited him in Oklahoma three years prior to my graduation.
I started at a Richland Community College in Texas to improve my English, and graduated with an associate degree a year and a half later. I transferred to University of Texas at Dallas, where I received my bachelor's degree in Accounting and Finance.
I worked for a year before continuing to my master's. There was no way for me to stop at the bachelor's degree because my uncle has a PhD, and I need to follow in his footsteps.
UMass Dartmouth advantages
My most rewarding experience as an international student was getting accepted into UMass Dartmouth, one of my first choices.
I decided to attend UMassD because of its ranking, detailed international office website, location, and natural beauty. It's a nice environment and offers a lot that I've never discovered before.
From the Chancellor to the students, I've met people at UMass Dartmouth who are willing to help and are available anytime.
Being here helped me discover other qualities I didn't think I had. I found my real personality, and I'm now stronger than before.
Experience of an international education
Most international students decide to come to UMassD because of personal recommendations and school rankings.
Also, it's not as expensive as schools in other cities or states. The tuition and fees are affordable to almost everyone. It offers a great learning experience!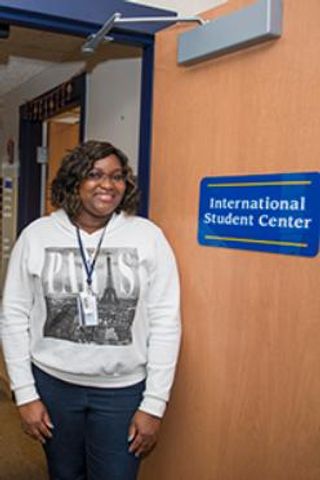 Assistant with the International Students & Scholar Center
As an assistant at the International Students & Scholar Center, I help with International Student Orientation, creating folders and welcoming students.
I'm able to meet new international students, share my own experience with them, and help them around campus.
I'm also learning a lot about regulations, maintaining international student status, and helping the ISCC staff, who are so caring and hardworking. It's a nice working environment. Like real mothers, they've taught me and given me advice about life.
Future as an auditor
I'm working with Prof. Chan Du, an accounting and finance professor, as her assistant. I grade papers, input grades into mycourses, and help create exams.
Working with her is refreshing my memory on accounting. I want to be an auditor and Prof. Du has given me input about the path I should take.
After I graduate, I plan to have an entire day of sleep and rest after a big party that I'll throw with my family and friends.
Then will come the job search. I'm planning on working here in the U.S. as long as I'm allowed to.
I plan to sit for the CPA (certified public accountant) and CIA (certified internal auditor) exams within the next 2-4 years.
More information
International Students & Scholar Center